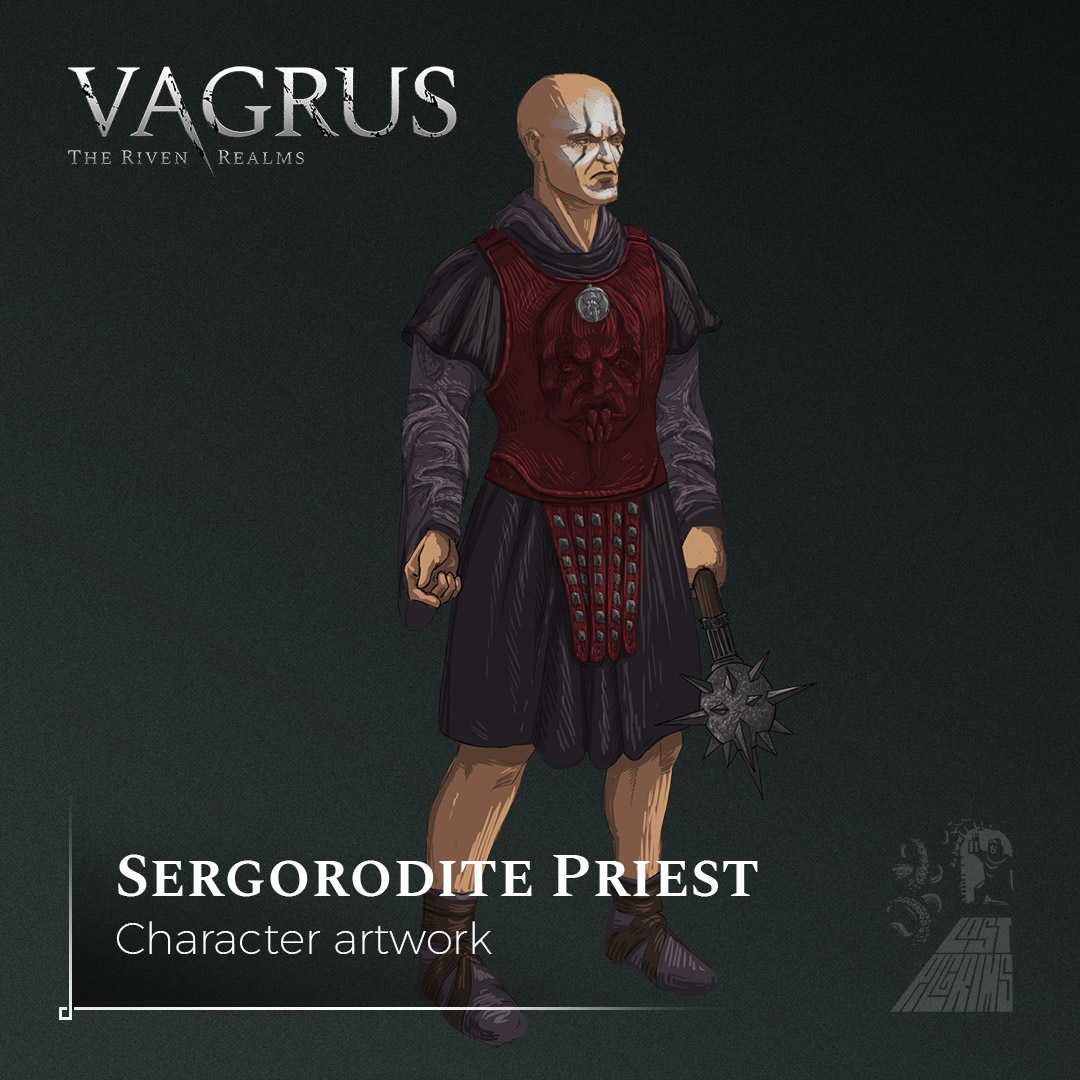 Character Artwork Day!
This time, another enemy that sometimes can appear as an ally: the Sergorodite Priest.
Priests of Sergorod are the lowest ranking but already ordained members of the Church of Sergorod. One of the three new gods of the Triumvirate - the patron gods of the Empire -, Sergorod lords over the spheres of vengeance, anger, curses, grudges, and malevolence. Those who enter the service of the Church usually train as novices to become ordained priests of Sergorod (some of them join the more militant Cult of Retribution or other more obscure sects, though).