Here's a small taste of what kind of enemies the player is going to face in Vagrus. Enjoy!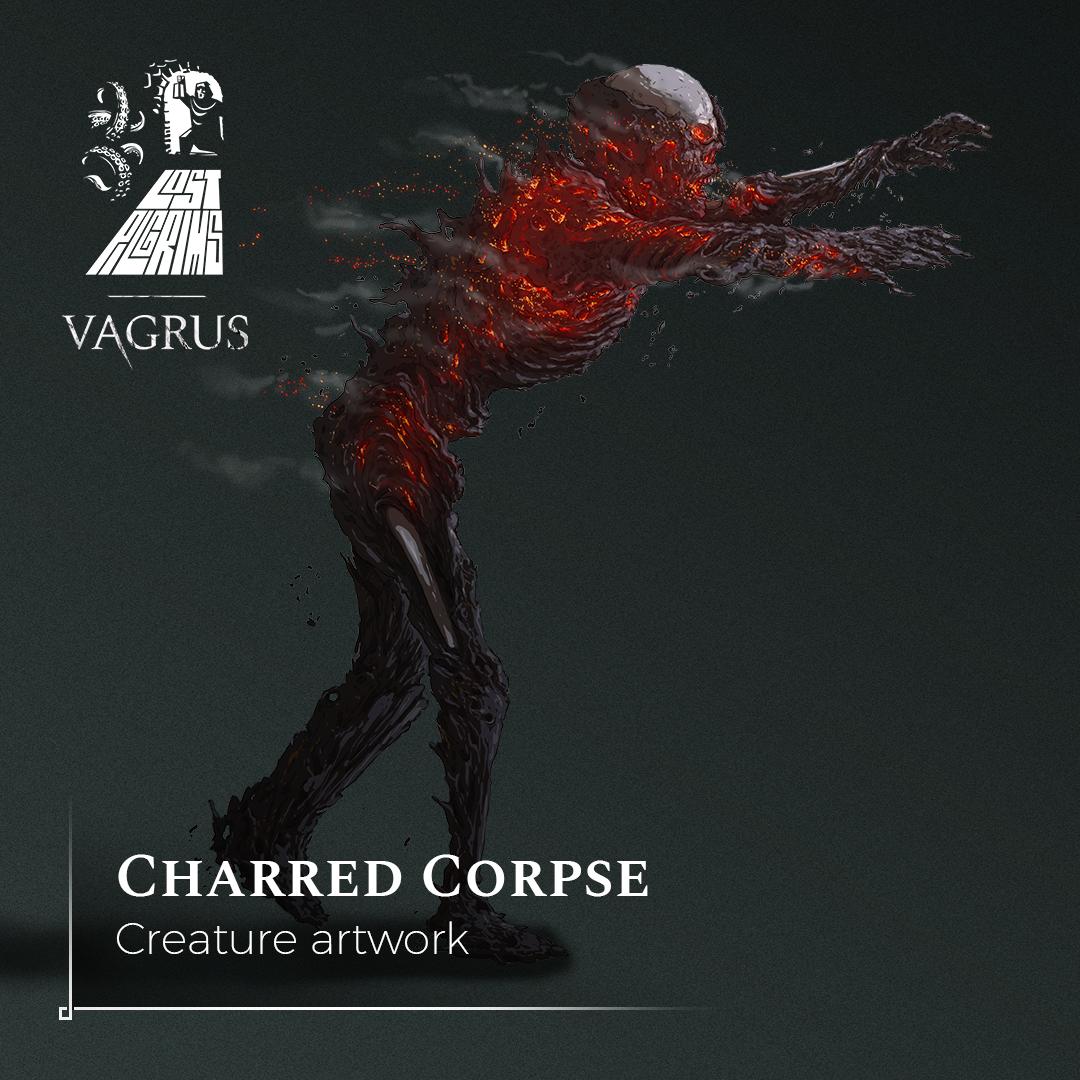 Many forms of undead have existed all around the continent of Xeryn ever since the Calamity. One of the side effects of the magical cataclysm is that in some places, the dead don't rest in peace, but walk among the living. Much of this threat is dealt with by Imperials, but some remote areas are still constantly plagued by the undead. One such area is the Molten Tongue and Dvendar Tharr, the former kingdom of the Dwarves, where shuffling, burnt corpses rise to kill indiscriminately.
These charred corpses are in various degrees of degradation, but all show signs of burning (as well as other traumas). There is still some flesh that cling to their bones on most of them, albeit burned and charred. They are completely mindless, attacking living beings on sight. It is remarkable that no Dwarven corpses are reanimated in this way, suggesting that the curse could have some kind of connection to scavengers or the disturbing of the dead kingdom by outsiders. Cinderborns attack by mauling, clawing, and biting, and often fall apart quite easily.