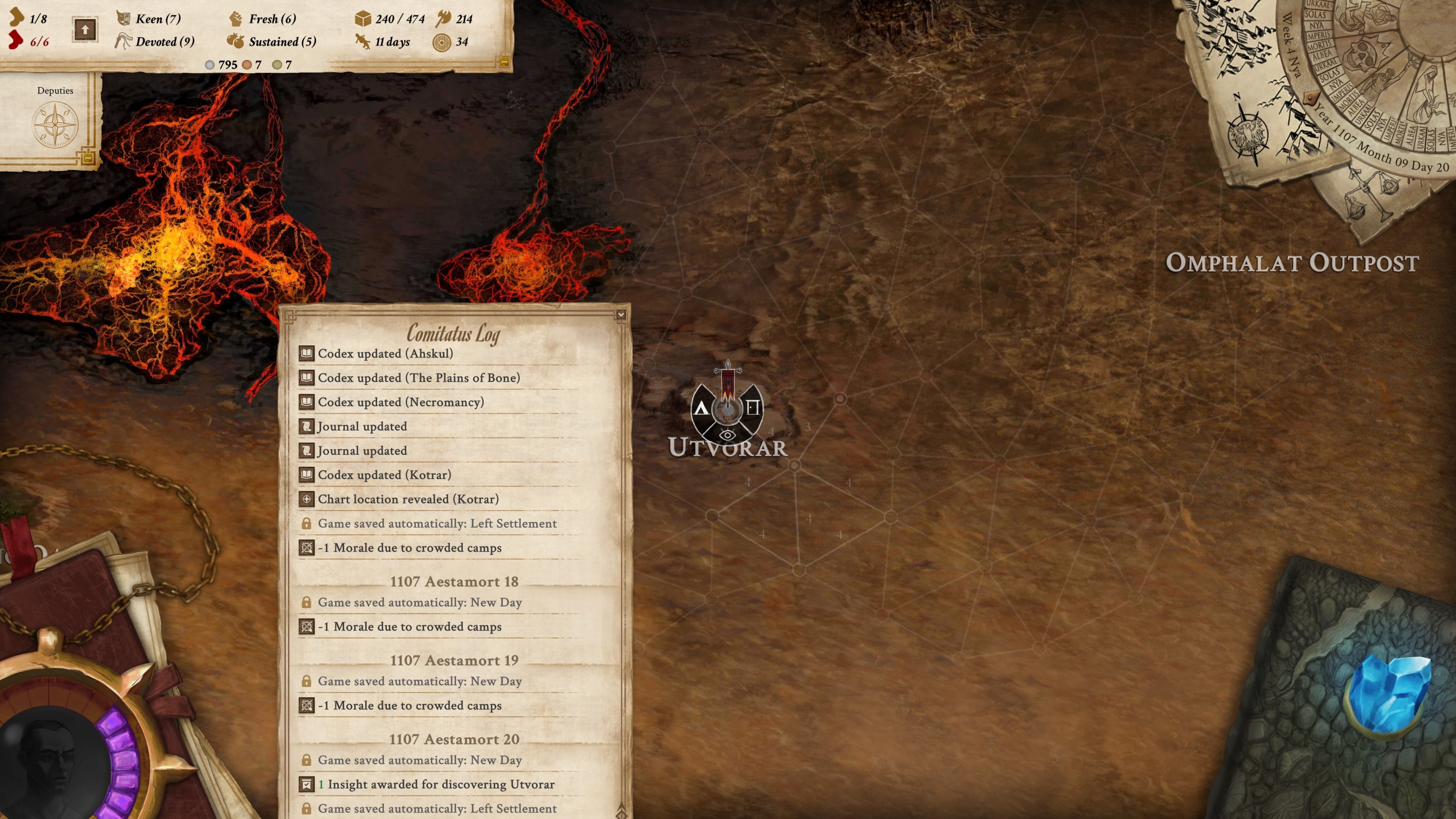 In Part I., we discussed upcoming changes that are not combat-related for the most part, so in this one we'll focus on updates to combat, as well as changes we've made to the Log.
Game Log Changes
We've felt for a while now that despite providing important information, the game log is not as informative as we would like it to be. And so we took our tools to it to give it a nice facelift and rework.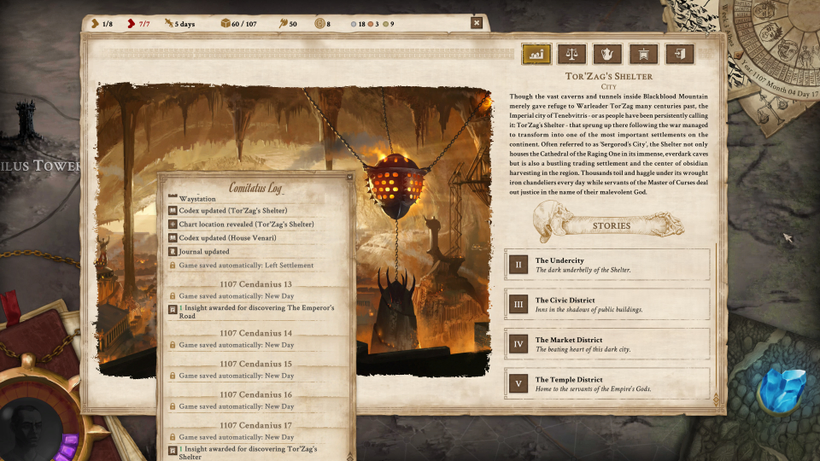 First off, important items in the log will now be clickable: codex links, journal references, chart, and so on. This change makes it much easier to find the things the log is about and dig deeper if you wish.
Additionally, save files now include the entries in the log, so if you open the game after a hiatus, you will be able to get back into the swing of things much easier using the game log.
Companion Combat UI Changes
Health bars received a major overhaul - gone are the round meters divided into 5 parts. They were often quite difficult to decode, as a single segment in the case of larger enemies often represented 5-8 Vitality points. Thus, it the meter did not budge even after several smaller hits, confusing players.
We've been looking for the right design for a while and now we think we've found it, so we took the time to implement it. The new health bar displays Vitality in a percentage-based gauge.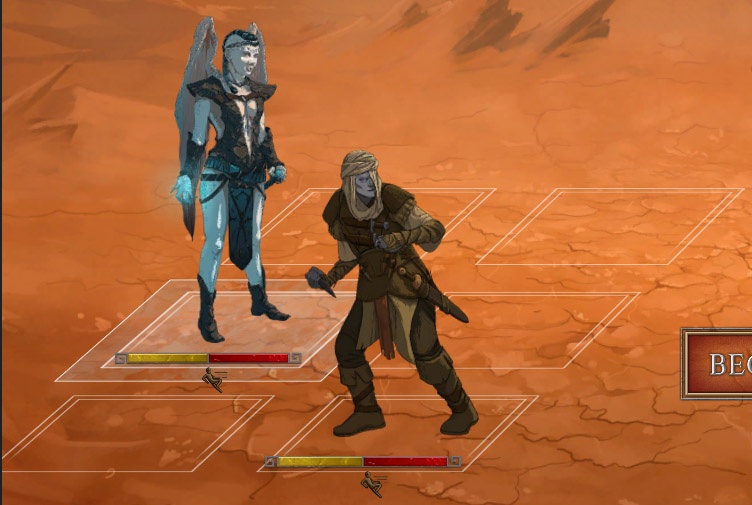 Enemies that take up two spaces received extra care: we got rid of their weird double round bases and gave them a longer health bar along with a single, large targeting box.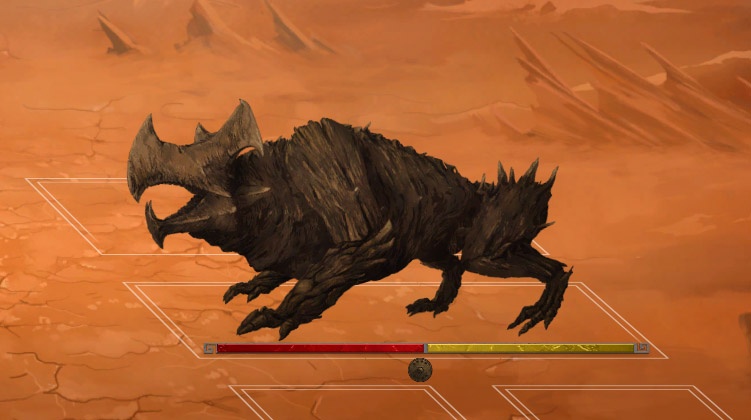 Another addition is that the bars will indicate expected damage (or heal) when hovering over them with an activated Skill.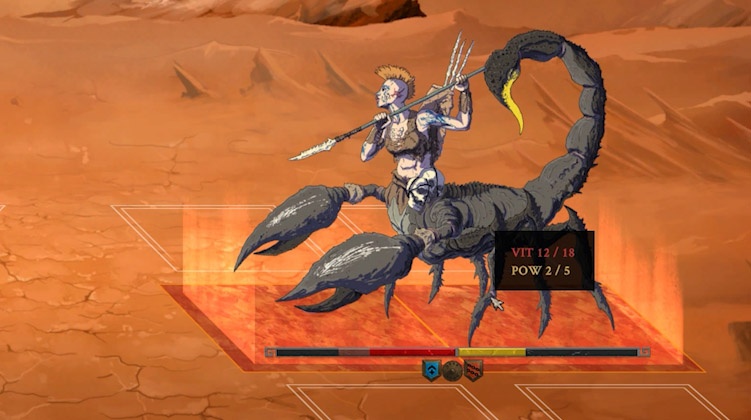 We've rolled with this display style and implemented it so that now after a damaging attack (or healing Skill use), the Vitality meter shows the damage for a moment before subtracting the value from the target.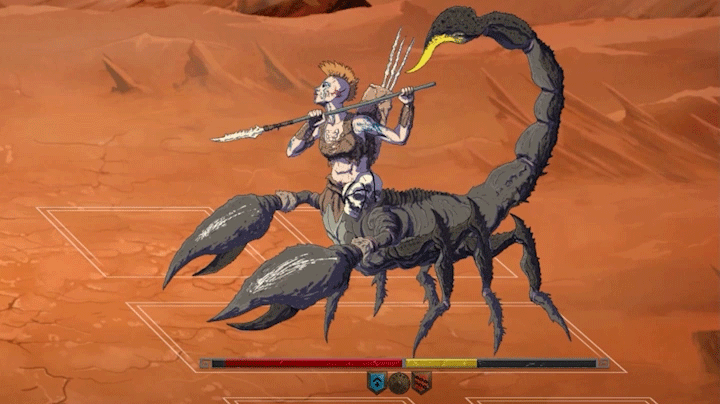 New Blood on Hit Types
Another small, albeit quite immersive, change we've finally gotten around to is that creatures that do not bleed or have an irregular blood color received their own blood decal when hit. No longer will Cinderborn and Splinters bleed but have their specific kind of damage represented in combat.

Character Sheet Changes
In Part I. of upcoming changes, one of the most significant changes was the updated character sheet that can be opened and used in the deployment phase and during Companion selection in Events. You may have noticed it there that the sheets themselves received an overhaul, too. The whole Skill section was revamped to be more informative and less cluttered with text. All sorts of information is now displayed that Skills were lacking, along with new icons to ease the identification of combat Skill attributes and effects.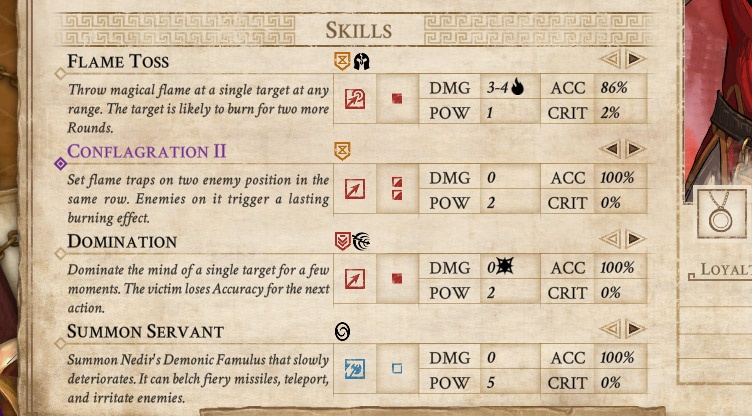 Targeting now has its own block with sets of icons that make a simple reading of the Skill more intuitive. Categories like Impediment were broken down into sub-classes such as Push, Pull, Stun, and so on, so now you get more detailed information on what will happen upon using the Skill. A large number of tooltips were added to compliment the changes.
That's a ton of changes and we're only talking about the larger ones here. Expect the next update to drop in the upcoming weeks! Until then stay safe, stay tuned, and conquer the wasteland.
- The Lost Pilgrims Team
--------------------------------------------------
If you like Vagrus, please consider sharing our pages and posts with your friends through your favorite social media channel(s). It is much appreciated!
Steam | GoG | Discord | Patreon | Youtube | Twitter | Facebook | Instagram