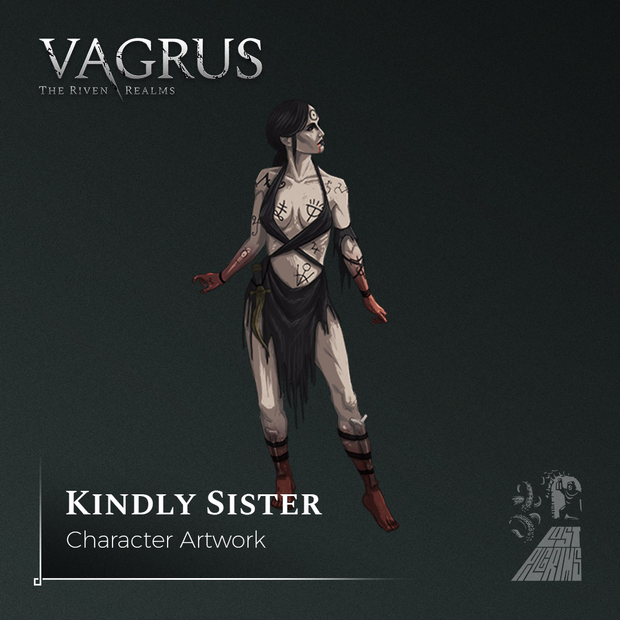 Should the darkness cruelly whisper,
Call upon a kindly sister
Sister, sister, blood drops glister
Revoke now your cruel dark whisper
- From an Imperial children's rhyme
Kindly Sisters are members of the Nosferatis Sisterhood, a coven of mystics and sorceresses who delve into the deepest, darkest arcane secrets one can think of. The organization is one of the Pillars of the Empire, a religious order that serves the realms in an important capacity, although in the case of the Nosferatis, most Imperials have no idea what this service entails - except that it is most ominous. The wise seem to believe that it involves espionage, magical warfare, and arcane research. Members of the coven worship Bal-Ur-Kaal the Demon Prince and Ahskul, King of the Underworld, which is quite telling in and of itself.