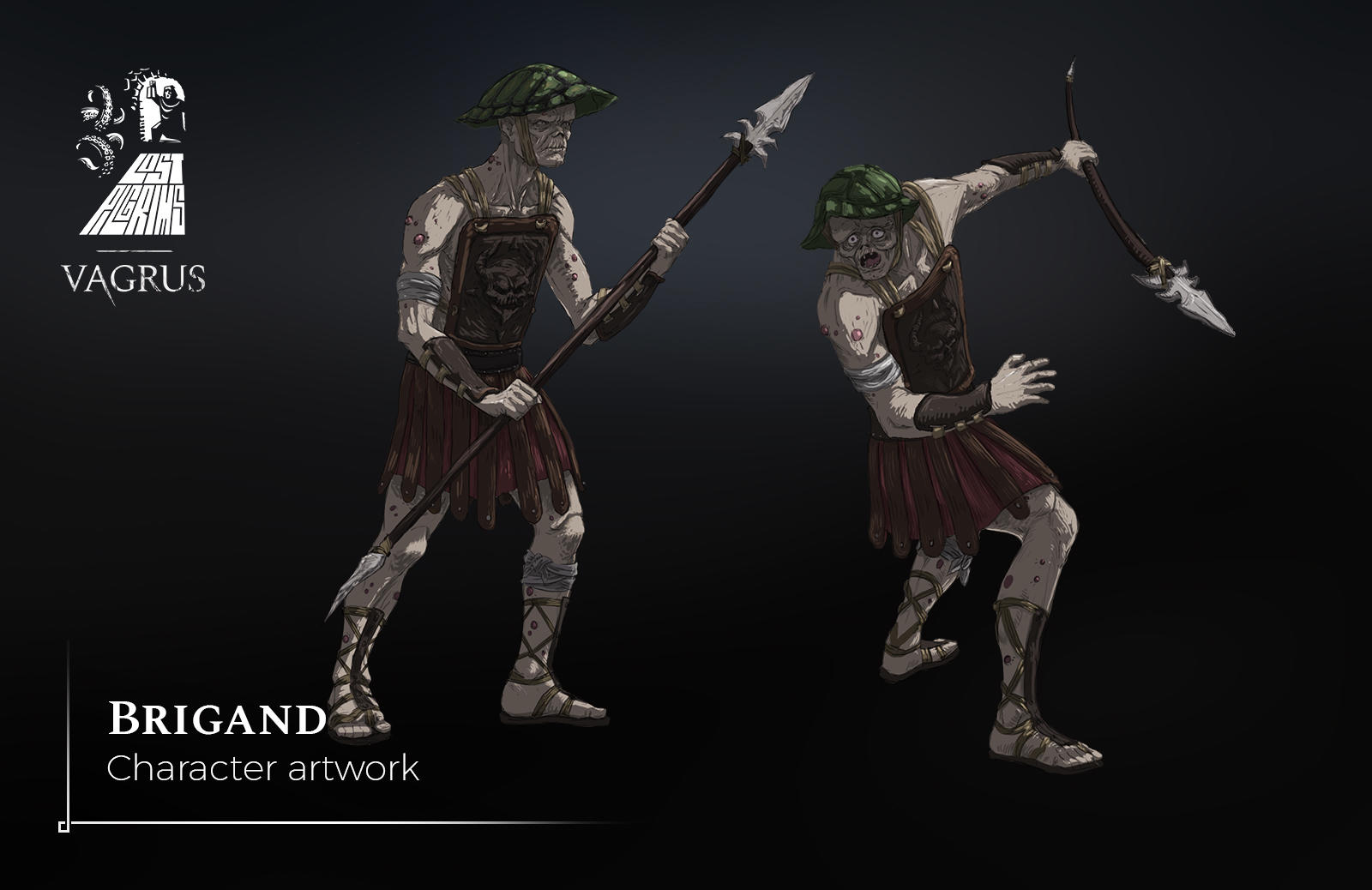 Countless vagrants, opportunists, bullies, and broken men end up becoming highwaymen and bandits on the forsaken continent of Xeryn. These individuals are often organized into marauding gangs by the more charismatic lowlifes. Liberated tribes, made up almost exclusively of escaped slaves, also roam the Realms, taking what they will and can.
Truly, these men and women are a plague on the Empire, as there are neither enough resources to hunt them down, nor would it be entirely possible due to the many places where they can hide in the wasteland. Also, there seems to be an endless supply of people who end up becoming such lowly criminals.
The Brigand here is one such individual, and one of the first of many enemies the player can come across in Vagrus.