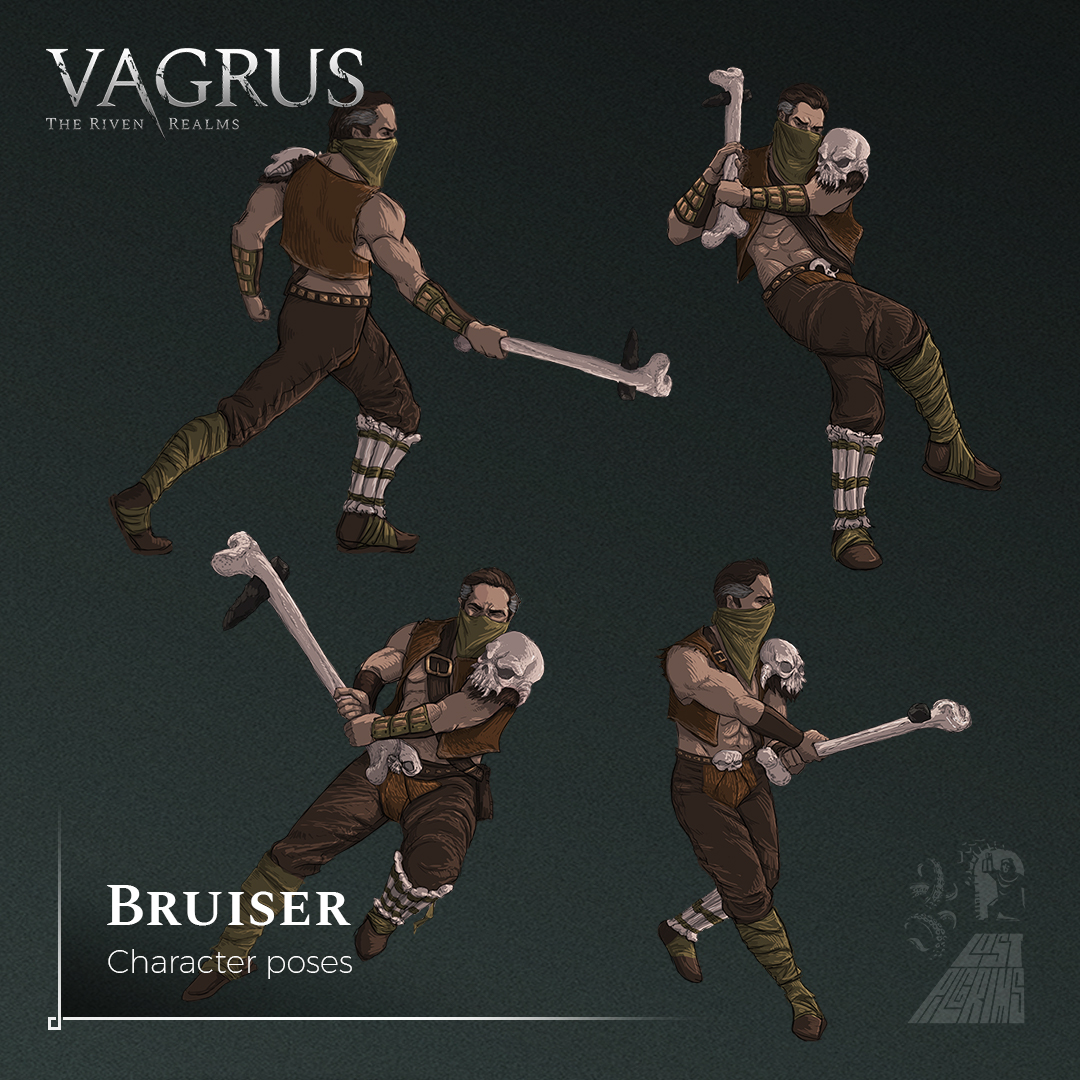 The Bruiser returns with some combat phases/poses! These are:
Cheap Shot (top left): A melee hit that puts a severe debuff on the target. Also, ouch.
Dodge (top right): Triggers when the Bruiser avoids an attack.
Bull Rush (bottom left): The Bruiser rushes the target and pushes it back.
Smack (bottom right): A melee attack against a single target.
The Bruiser is a basic frontline character in the outlaw roster. Though not armored or particularly good at avoiding damage, he is fairly tanky and is able to dish out a lot of pain as well as debuffs and other effects. It can be extremely effective in cooperation with the Brigand and the Slinger.