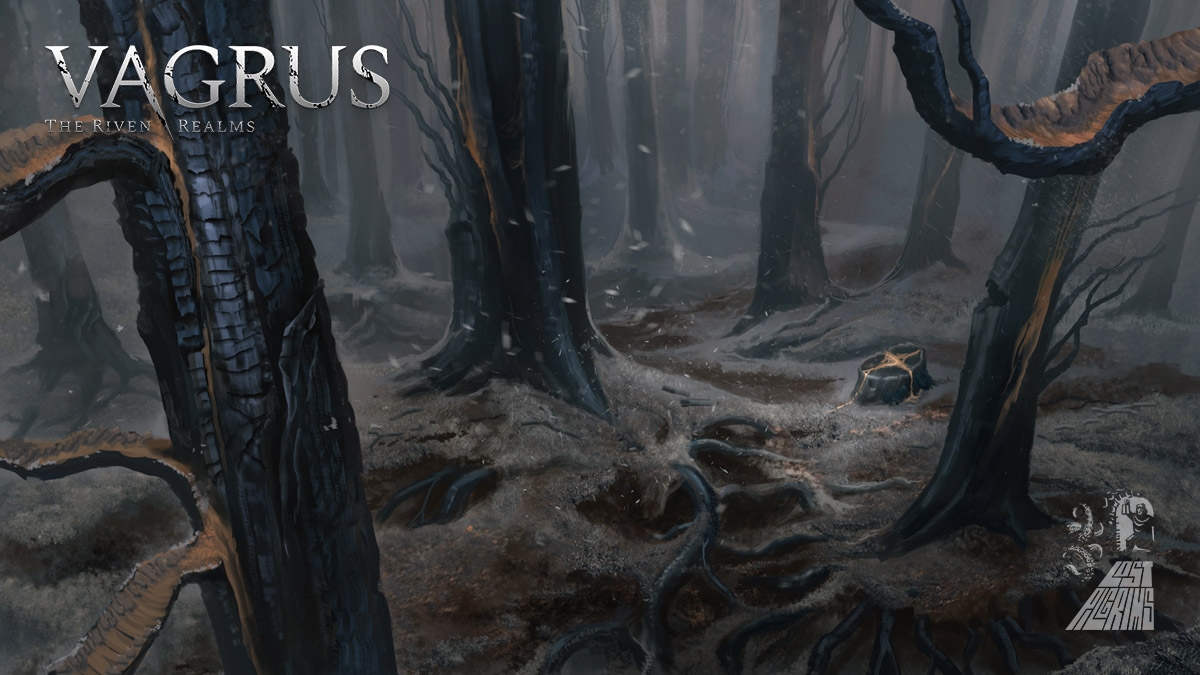 This week's post continues in the vein of teasers; we're very excited to reveal just the right amount of information. Thus, we present to you a place you will be able to visit, one brimming with dread and decrepitude: the Dead Forest. Shrouded in perpetual darkness with a smattering of blackened, lifeless trees, the Dead Forest offers little save an eerie death to those unfortunate enough to discover its curse firsthand. That, however, does little to stop many an adventurer or vagrus from exploring its tenebrous glades – there is profit to be made here, and those in the service of the Empire or the Dragonlands are Tartaris-bent on pursuing it. As for what the place looks like? See it for yourself above.
As is apparent, it is not the most welcoming of places. Travelers who know it well often speak of the ash that covers the ground, and the peculiar black, charred remains of trees that once stood proudly, now given to decay and ruin – much like the rest of the Riven Realms after the Calamity. Nonetheless, those daring enough to brave the forest's depths stand to learn of its secrets, and how those might be used to educate oneself and prosper in the Realms.
Until the next reveal stay safe, stay vigilant, and conquer the wasteland!
– The Lost Pilgrims Team
Steam | GoG | Discord | Patreon | Youtube | Twitter | Facebook | Instagram