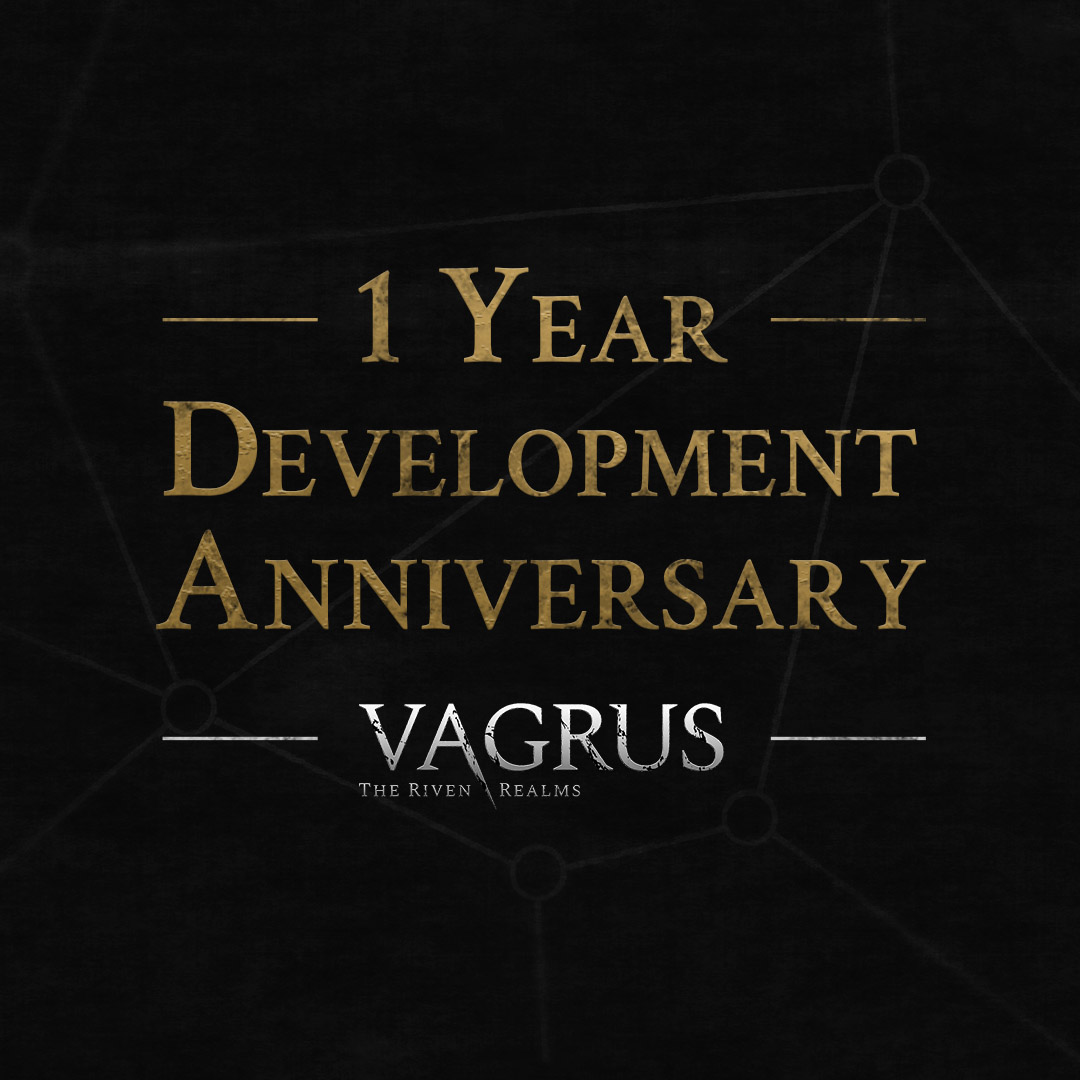 We posted our last update only six weeks ago but as we have just reached two important milestones, it felt pertinent to share it with you all.
1) We've passed our 1 year anniversary working on the game! We have been pushing so hard in recent weeks that we forgot to take notice - let alone celebrate. So that is something we will have to make up for later this week. :)
2) Yesterday, we play-tested our pre-Alpha Prologue section with a few friendly testers and gathered tons of feedback.
The sort of obvious advantage of such a session is to gather insights about the game and improve it further but a very important 'byproduct' also came out of it: emotional release. Working for over a year on Vagrus without anyone actually playing it has been hard on everyone on the team. Of course, we have been sharing our progress over our social media channels extensively but these bits and pieces are kind of disconnected without the possibility to put it in front of someone as a whole for pure enjoyment. Yesterday for the first time in thirteen months, we finally gazed at the ceiling after crawling into bed at the end of the day with the knowledge that there are people who have played the game and would jump at the opportunity to do it again, progressing its story further.
We got plenty of insights to which we can now direct our attention, figuring out ways how best to address them. Most of our findings concern controls and how to introduce our players to all the features and functions available (ie. the tutorial). Most of these things we already knew about and only wanted to cross-check them in the session and to dig a little deeper before deciding on the direction we are taking about them but there were also some surprises. Today and tomorrow we are collating all the notes taken by the four of us watching the testers, and then we will turn those into solutions and actions, coming up with an execution plan. The most important thing is that we want to keep gathering input so that after addressing a few key areas, we can go along our plan of sharing the game with a bigger tester group (10-20 people), hopefully by next week.
As the excitement mounts, we are still extremely grateful to you all for helping us reach these milestones.
The Lost Pilgrims Team
Steam | GoG | Discord | Patreon | Youtube | Twitter | Facebook | Instagram