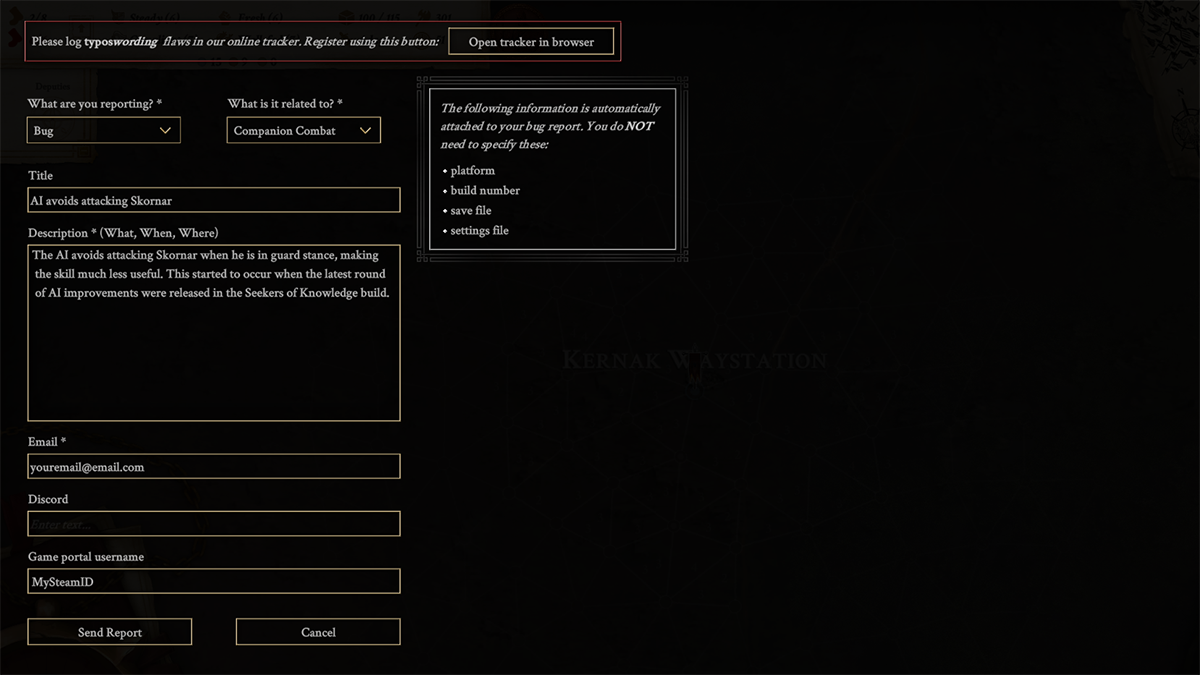 Today's post will take on more of a technical focus. We recognize that these kinds of updates are not for everyone – if, however, you are interested in our internal processes and how you might help us improve the game for all moving forward, we invite you to read on.
As we have discussed before, one of the key focuses at Lost Pilgrims Studio right now is bringing Vagrus to multiple new platforms and dealing with the challenges that arise therein. To address these forthcoming challenges, we have revamped our bug reporting tool in-game, as shown above.
As you can see, the tool has changed significantly. In designing it, our goals were manifold: firstly, we wanted something that fit stylistically with Vagrus, and secondly, we needed a bug reporting system that would appropriately categorize all issues so that they would feed into our internal tool, YouTrack. Below you can see what a report now looks like on YouTrack when the Lost Pilgrims team receives it after your submission.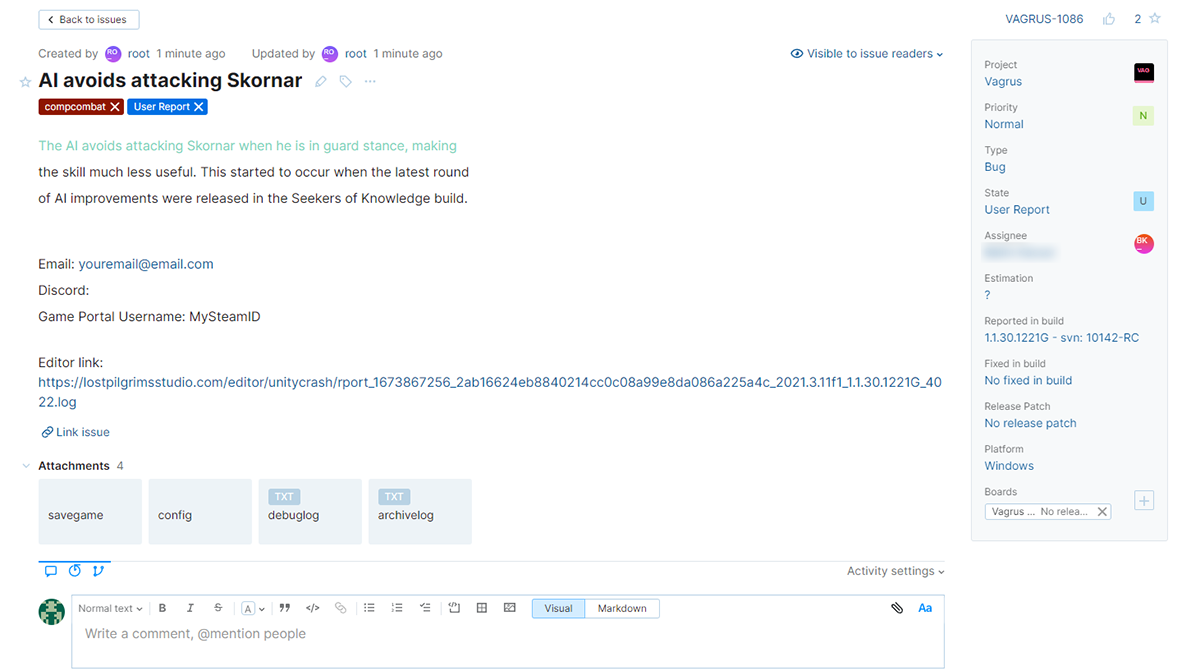 Last but not least, our new tool auto-generates details related to the platform you are using, helping us to differentiate between specific bugs and potentially fix them more quickly. With all of this in mind, we ask that if you do find a bug, please use this new reporting tool to inform us about it – many bugs are reported on Discord and we cannot, unfortunately, always get to them all. In other words, the new in-game reporting tool is your friend, vagrus!
That's all for this week. Stay safe, stay vigilant, and conquer the wasteland!
The Lost Pilgrims Team
Steam | GoG | Discord | Patreon | Youtube | Twitter | Facebook | Instagram