The Bandul are desert-dwelling nomads native to the Bronze Desert. They live in so-called "sakrets": a couple of families banded together, herding their animals across the arid wastelands of northern Xeryn, between oases they hold sacred and that are integral parts of their roaming lifestyle. If you choose to venture into the northwestern part of the continent, you are bound to encounter them. Whether they will be on your side or your bitter enemies is up to you and the decisions you make in the upcoming expansion for Vagrus.
In the meantime, take a peek at what Bandu warriors look like on the battlefield when they are not actively engaging in combat. Here is a duo of melee fighters:
And below you can see a pair of skirmishers of the proud Bandul: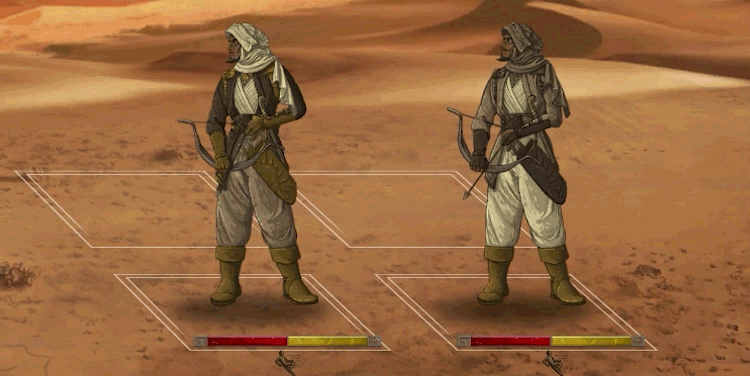 Want to see more? Stay tuned, stay safe, and conquer the wasteland!
The Lost Pilgrims Team
Steam | GoG | Discord | Patreon | Youtube | Twitter | Facebook | Instagram