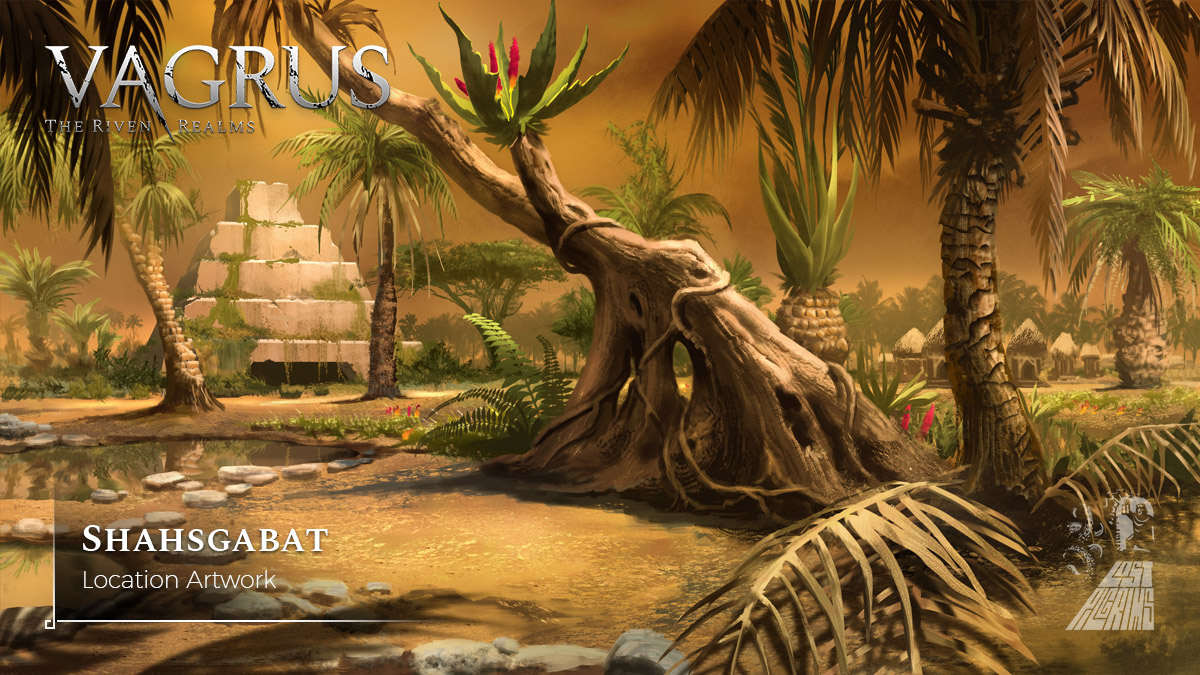 This week we're here to bring you another teaser from our upcoming Sunfire and Moonshadow expansion, and this time it is something all but unheard of in the Riven Realms – a settlement virtually saturated with sylvan hues and replete with lush and lively flora and fauna. Revered by many for its serene lakes and verdant life, the oasis of Shahsgabat is a place of wonder and beauty in the otherwise arid wasteland of the northwest.
Shahsgabat is the holiest site of the desert-dwelling Bandul because it is said that their first prophet performed a miracle here. These days, the natives inhabit a meager yet lively village; at its edges, a scarcely-staffed Imperial garrison looms ominously. Yet a foreboding ziggurat deep within the thicket rises high above all other landmarks, a testament to an age long past, when the great sun God Ahar was worshiped in such structures.
As for this location's particular significance in the expansion, we will have to stay mum for the time being. Suffice to say that it will play a major role in coming to decide the bitter conflict that has strangled the region between the Ahari insurrectionists and their sworn Imperial enemies. With all that in mind, until next time: stay safe, stay vigilant, and conquer the wasteland!
The Lost Pilgrims Team
Steam | GoG | Discord | Patreon | Youtube | Twitter | Facebook | Instagram