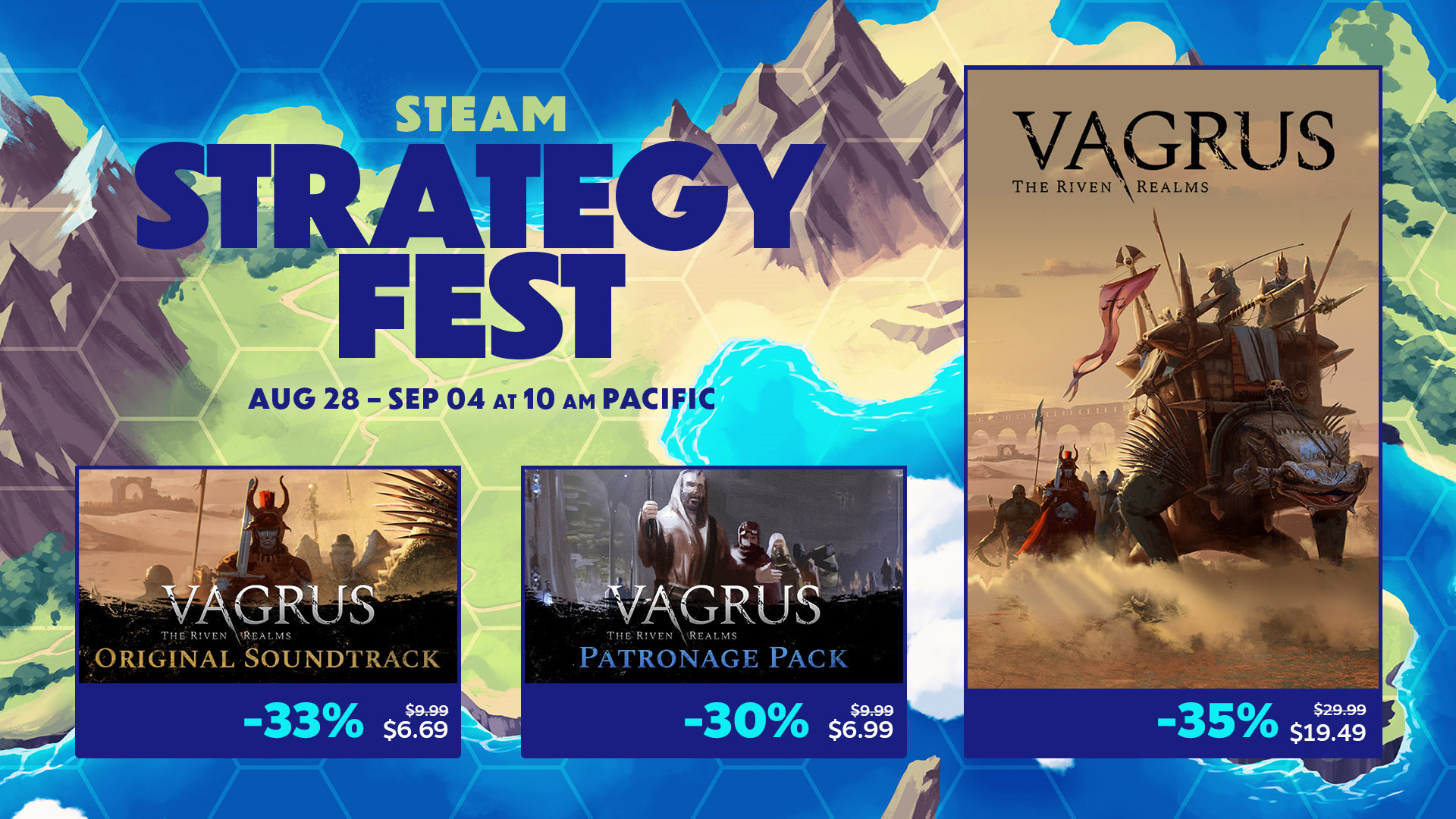 Those of you who have been following what's going on over at Steam are surely aware of the Strategy Fest lasting from 28th August to 4th September. Vagrus is represented in the festival with a never-before-seen 35% discount! A great time to grab it at this bargain price if you haven't already.
As it happens, August sales are pivotal for us since we are trying to spread the word about our game by negotiating for an extra promotion on Steam by Valve. Thus every single purchase you make, every like, thumbs up you give, and every single share in this short period of time goes a long way to achieving that. As ever, your contribution is much appreciated!
Also, don't forget that the discount can be combined with that of the Endless Adventures Bundle as well!
Stay tuned, stay safe, and conquer the wasteland!
– The Lost Pilgrims Team
Steam | GoG | Discord | Patreon | Youtube | Twitter | Facebook | Instagram