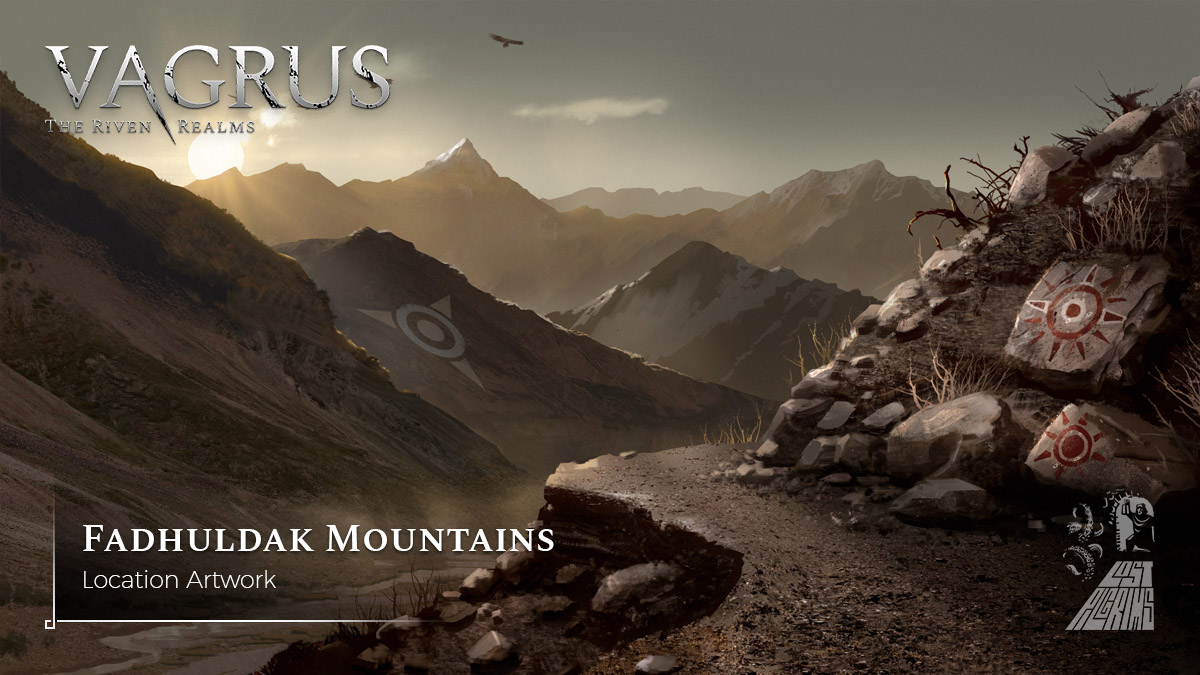 This week we're excited to share one of the expansion's most intriguing locales: the Fadhuldak Mountains. Part of the forlorn Brown Mountains spanning the western border of the Bronze Desert, the peaks, valleys, and ranges that make up these mountains are home to beastly denizens mostly, although allegedly there are some wayward people prowling these lands, too.
Aside from the glorious art on display here, brought to life by the wonderfully talented Peter Kovács, one might wonder about the numerous paintings and symbols found throughout the area. While we're not about to spell it out for you, one might reach their own conclusions were they compelled to read our latest Expansion Devlog. Or, if you've taken a look at our Sunfire and Moonshadow store page on Steam, then you might find some interesting ideas there, too.
Stay vigilant, stay resourceful, and conquer the wasteland!
– The Lost Pilgrims Team
Steam | GoG | Discord | Patreon | Youtube | Twitter | Facebook | Instagram