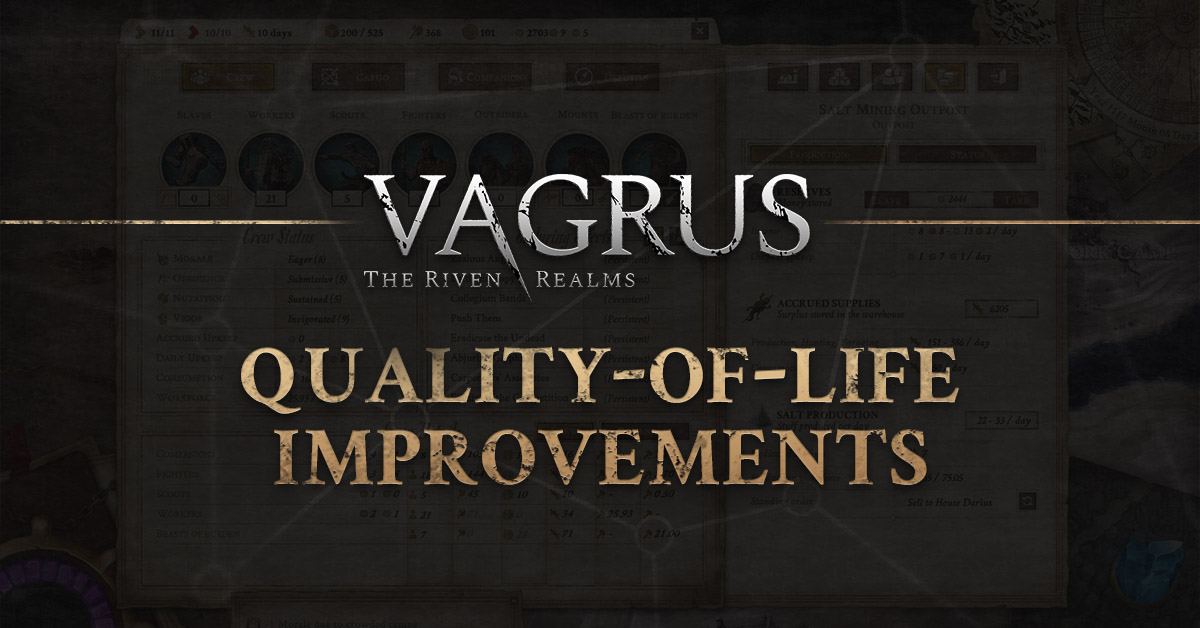 Hello everyone,
While the expansion is getting very close to the finish line, we've been busy making some quality-of-life improvements to enhance your gameplay experience in all of Vagrus. In this article, we wanted to provide detailed information on these updates, so here's a quick rundown of what's new and improved: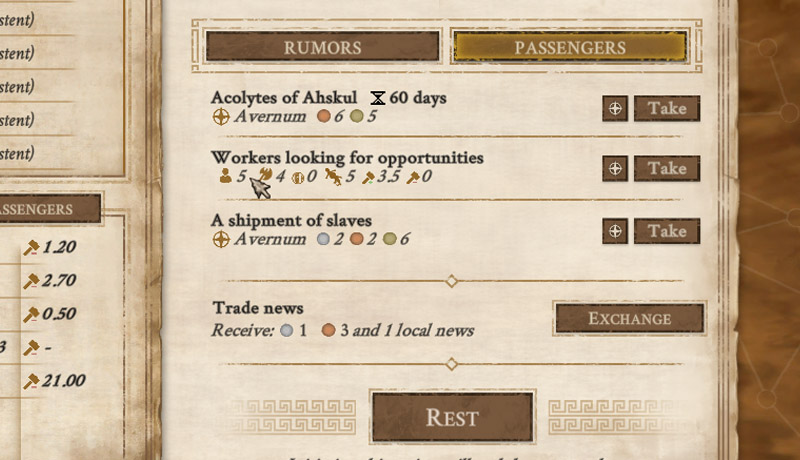 While you are already able to access additional information about passengers, it used to be available by mousing over them, which resulted in busy tooltips. With the addition of a new crosshair icon, this becomes less uncomfortable: you will be able to click on it and be navigated straight to the settlement on the Chart.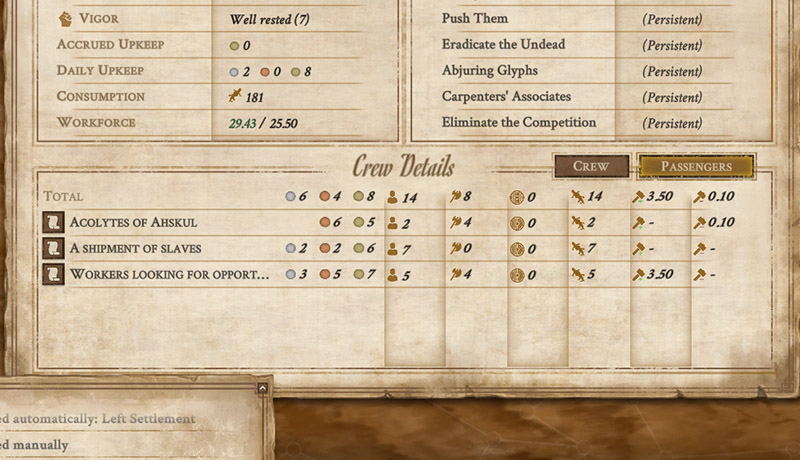 Did you miss the fact that passenger names are clickable? It certainly wasn't jumping out to many players, so we've decided to improve it. Now, a more intuitive icon leads you directly to the corresponding journal with all the details you need. This is way less confusing and it also puts it more in line with other interactable UI elements.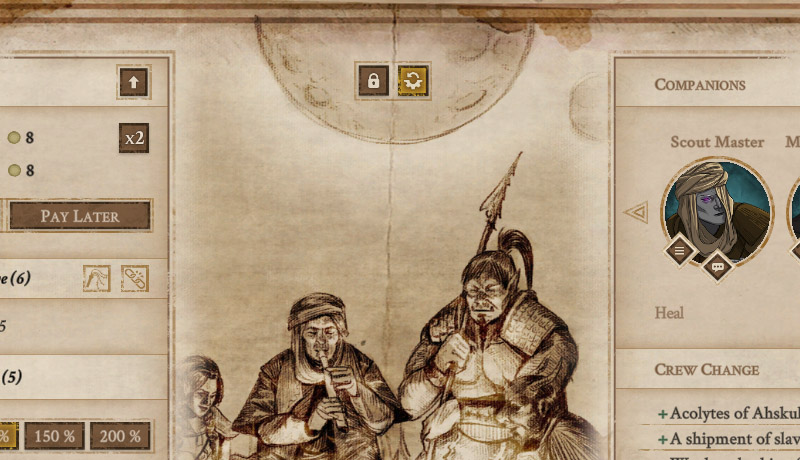 We have kept receiving requests for more lock icons for the Camp UI in order to allow the game to remember your settings in every aspect, for example, the setting of the use of Medical Supplies. Also, forget about multiple lock icons cluttering your screen: now, there's just one lock icon up top. Click it, and all your settings are securely locked. The settings that have requirements (for example, that you have enough supplies for higher rations settings) adjust automatically to the best available option in case those requirements are not met.
When active, the new 'Reset to Default' setting resets all the settings to their default each and every morning regardless of where you left them manually the day before, so you can use it to stick to the defaults and manually override them on a daily basis when you see fit. And because the button defaults your settings when clicked, it can also be used to do just that, of course.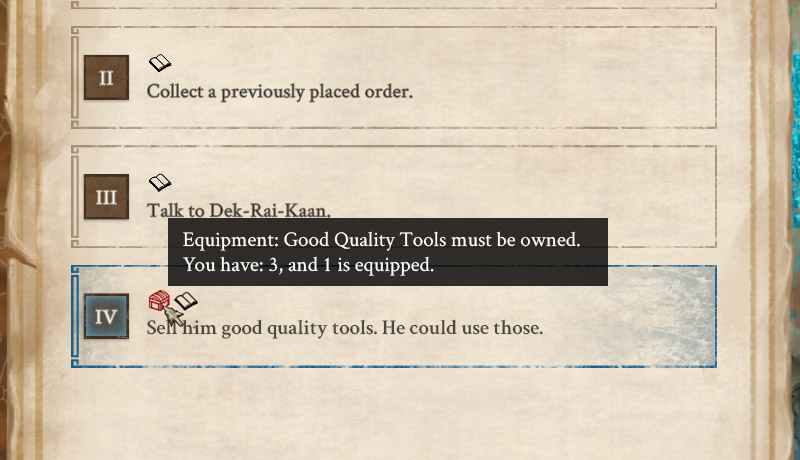 We've tackled some pesky issues with Equipment, for instance, on Event choice dependencies. Before our update, if the player owned multiple pieces of the same Equipment, one of which was equipped, the game didn't allow them to sell the unequipped ones. The game will from now on check if there is any unequipped Equipment to be sold, and in instances where that is true, the unequipped one will be sold first. Additionally, a handy new tooltip displays the number of specific Equipment you have in your possession.
Furthermore, in cases where there is only a single instance of Equipment of any kind in your possession, it can still be sold, but the icon will be displayed in red. This will help players to differentiate between Equipment they have in scarce supply and those they can more freely sell off.
Similarly, even if you have multiple pieces of the same Gear but all of them are in use by your Companions, the icon will turn red to call your attention to that fact. In both cases, illustrated by the above screenshot, a tooltip informs you about how many pieces of Equipment or Gear you possess and of those how many are in use.
That will be all for now, but stay tuned for more! Stay strong, stay safe, and conquer the wasteland!
– The Lost Pilgrims Team
Steam | GoG | Discord | Patreon | Youtube | Twitter | Facebook | Instagram