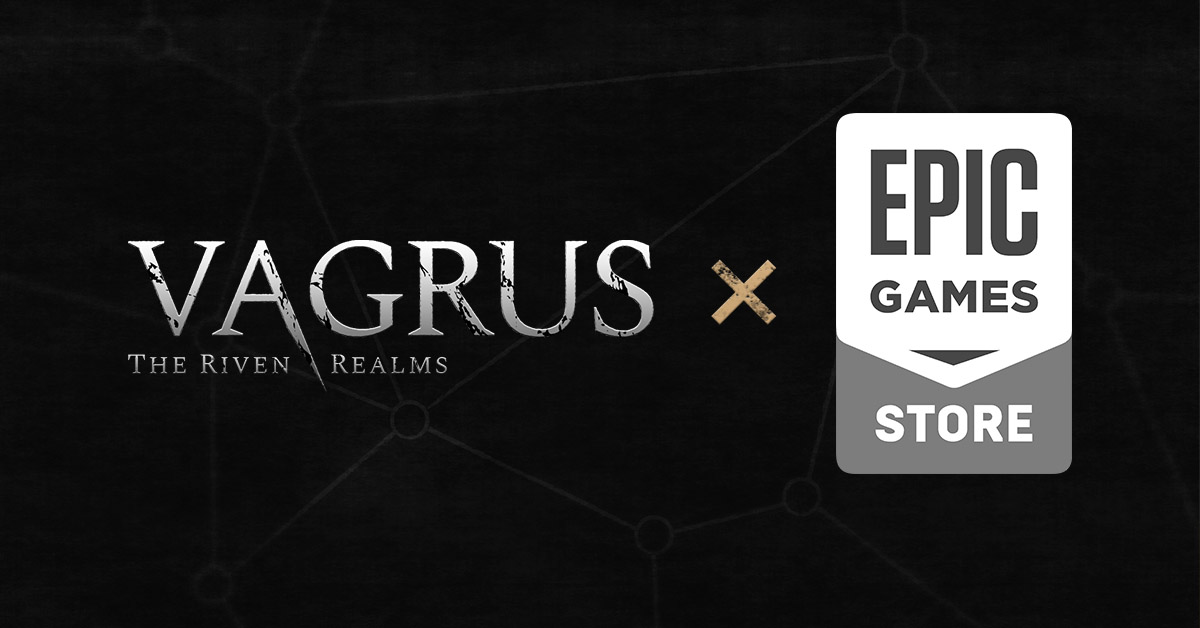 Hello everyone,
Recently we have talked about how we are absolutely dedicated to bringing Vagrus – The Riven Realms to as many platforms as possible. Back in November, we posted an update about our game being published on the Humble Bundle storefront. Then, in January, we announced the game's publishing on Green Man Gaming. With that, only one unconquered PC store remained – one of the largest – until this day. Today, it is our pleasure to announce that Vagrus is now published on Epic Games!
Just last week, the people over at Epic announced opening self-publishing up; here's a handy article about it. We saw this as our chance to appear there as well, so we took it. We are anticipating a lot of interest regarding this. Given that Epic Games requests that publishers also include achievements, this is something that we have been working toward for a while now, and thus they are also available on the store, too, much like all of our current and future DLCs.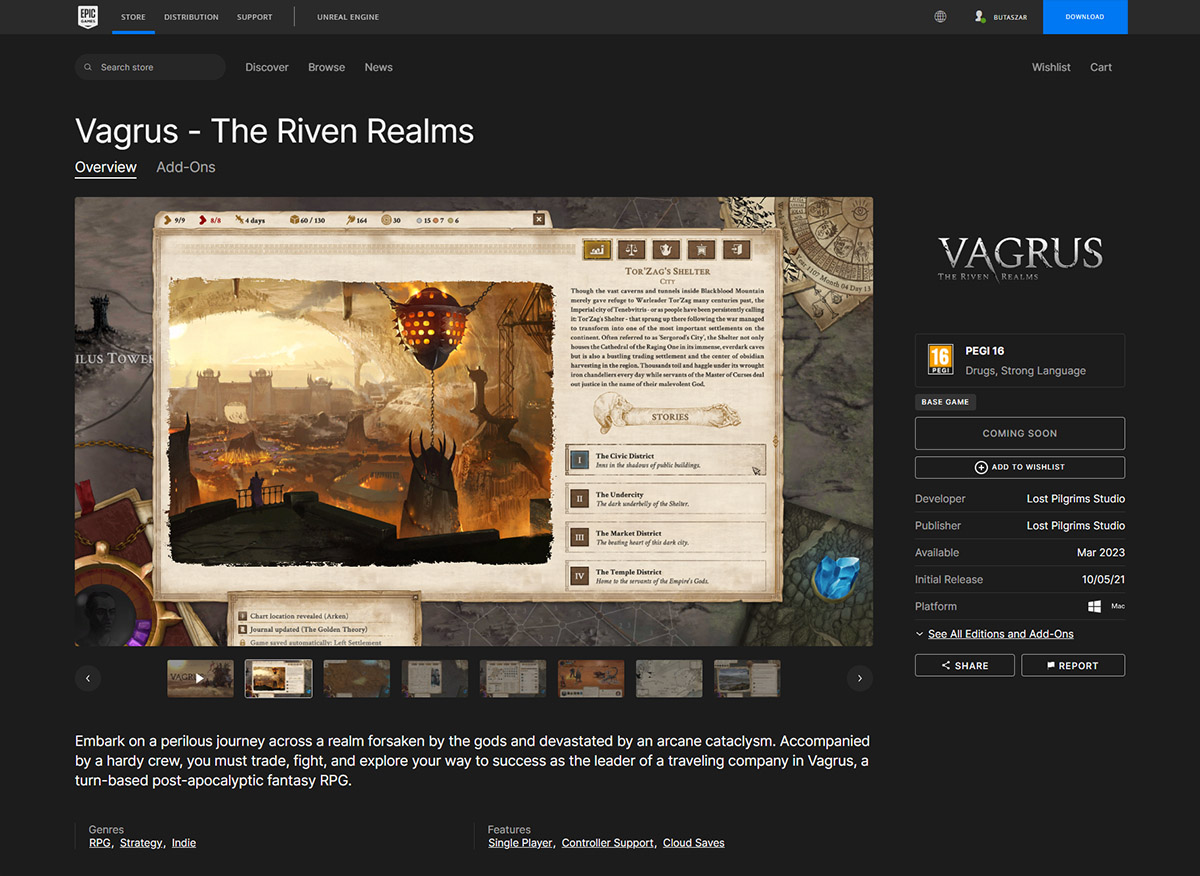 So, check out Vagrus – The Riven Realms on Epic Games if you are interested. Until next time, stay tuned and conquer the wasteland!
- The Lost Pilgrims Team
Steam | GoG | Discord | Patreon | Youtube | Twitter | Facebook | Instagram