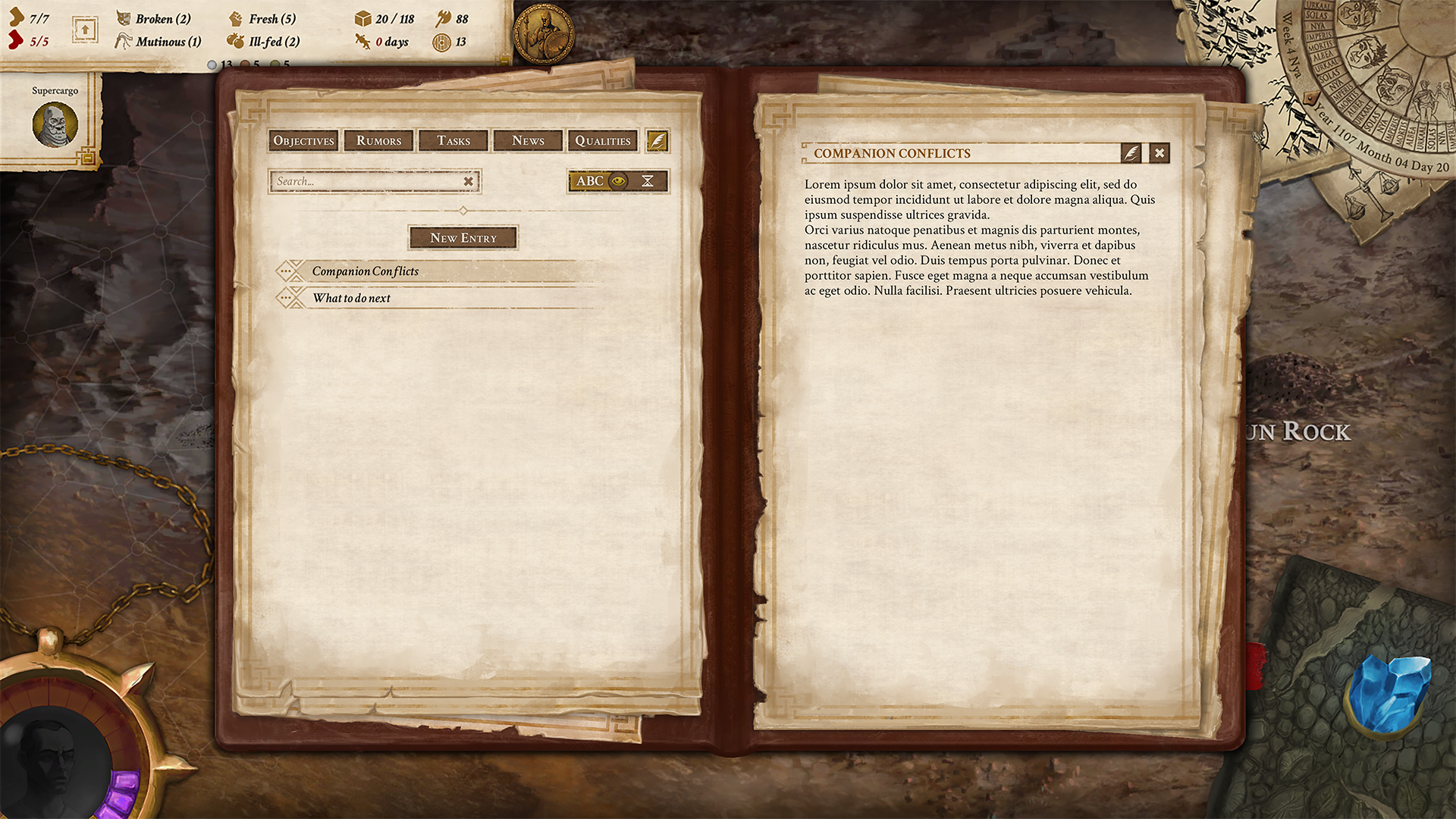 Following last week's implementation of both Initiative track improvements and key bindings, the team has been hard at work on additional quality of life improvements. We've listened closely to your feedback, and we're pleased to announce two new upcoming features: custom chart notes and custom journal notes.
Custom Chart Notes
Many players felt that it would be especially useful if they were able to take notes while out traversing the wasteland, so we've put this very thing into the game. Players will be able to create up to five notes per point of interest, along with titles to remind themselves what the notes are about at each location. Below is a screenshot of the custom chart notes in our internal testing client, though note that parts of the design are still subject to change.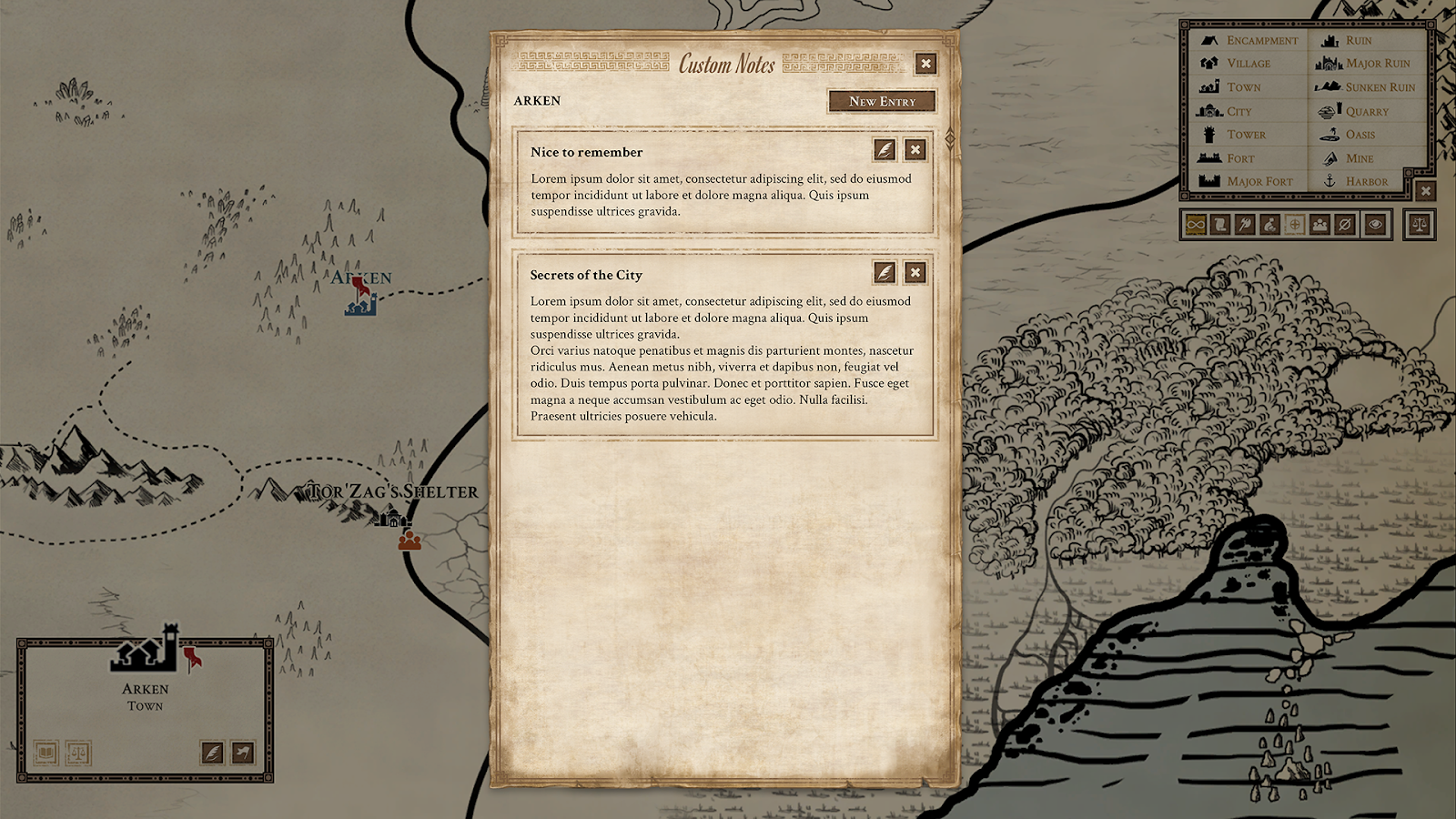 Custom Journal Notes
Have you ever played a longer session of Vagrus – planning out your next moves – only to return to the game and completely forget your plans because you were interrupted by real life? We have, and the good news is: we've got you covered there, too. With the release of our next build, players will have the ability to create custom notes about whatever they choose – all you will need to do is click on the new quill icon we've added to the journal.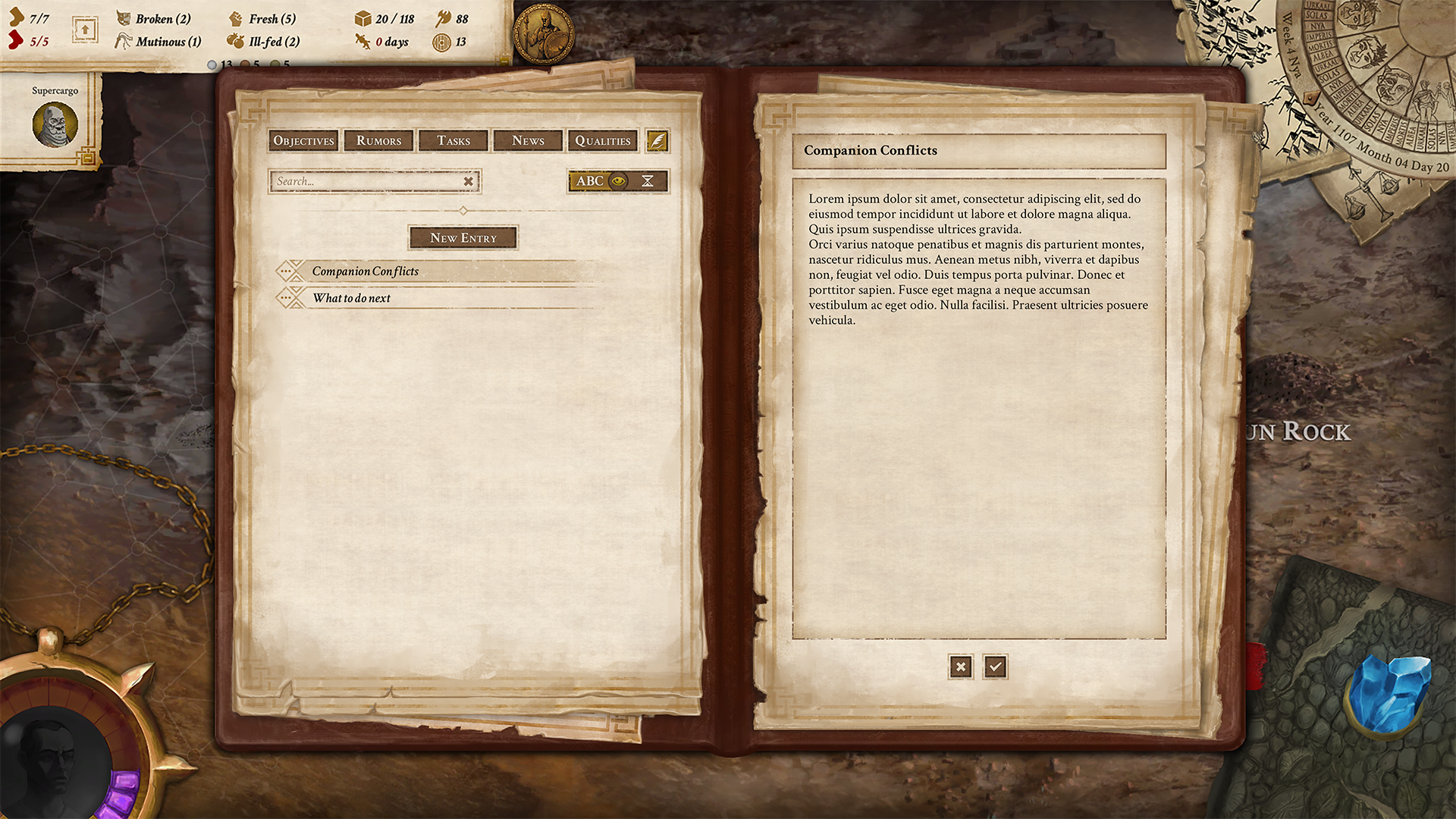 What's more – players will be able to create as many custom journal notes as they choose; no more worrying about using third party tools or documents to record your observations or noteworthy things you'd like to remember.
There will, of course, be new key bindings or hotkeys for these features, though we are still finalizing exactly which ones will be set as the defaults.
In addition to these changes, we have released Vagrus's first free DLC – the new companion Vorax. More details on that can be found on the DLC's store pages.
Stay safe, stay tuned, and conquer the wasteland!
- The Lost Pilgrims Team
--------------------------------------------------
If you like Vagrus, please consider sharing our pages and posts with your friends through your favorite social media channel(s). It is much appreciated!
Fig.co | Steam | GoG | Youtube | Twitter | Facebook | Instagram | Patreon | Discord