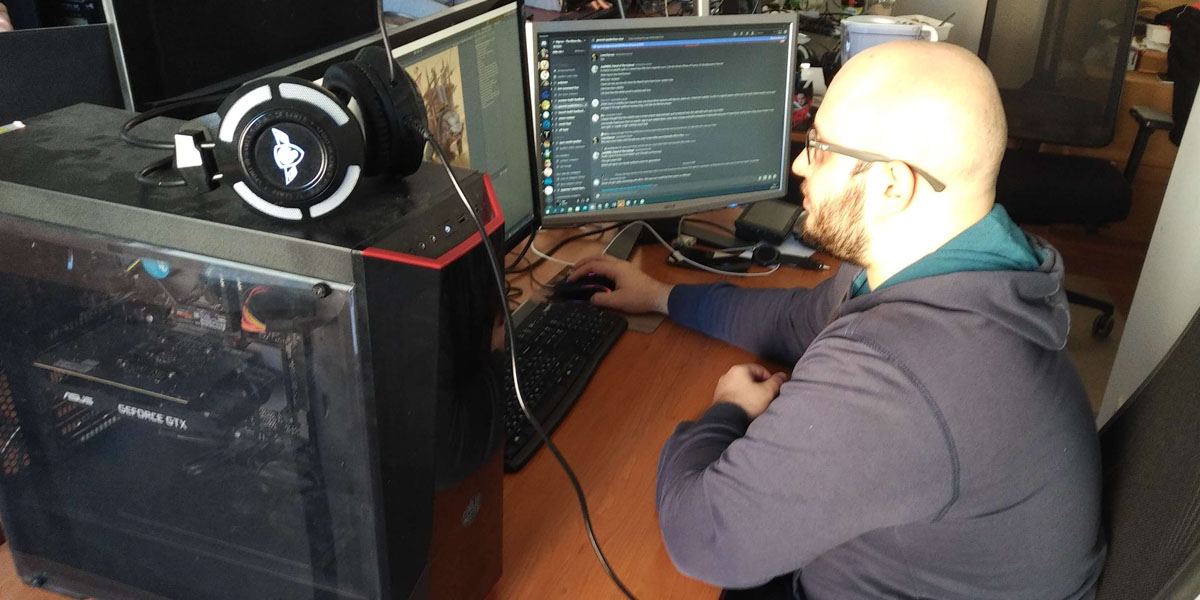 Today we have the pleasure of welcoming one more to the Lost Pilgrims team, this time a Quality Assurance Tester – Bálint. Bálint has just finished his mandatory trial period, which means he has now become part of the team in full capacity. This comes at a crucial time as we are working hard on both porting Vagrus and producing our upcoming DLC.
Coming from a background of extensive experience within the industry, Bálint has studied coding a great deal, and had already worked for four years on various PC and mobile projects before coming to join us. In terms of preference, he leans toward roleplaying games and fantasy but also enjoys casting a wide berth when it comes to gaming and tends to check out a variety of titles.
Outside of gaming and the industry, Bálint enjoys basketball, the gym, and all manner of other activities. He is a kind and thoughtful soul, and we're overjoyed to have him join our ranks!
The Lost Pilgrims Team
Steam | GoG | Discord | Patreon | Youtube | Twitter | Facebook | Instagram