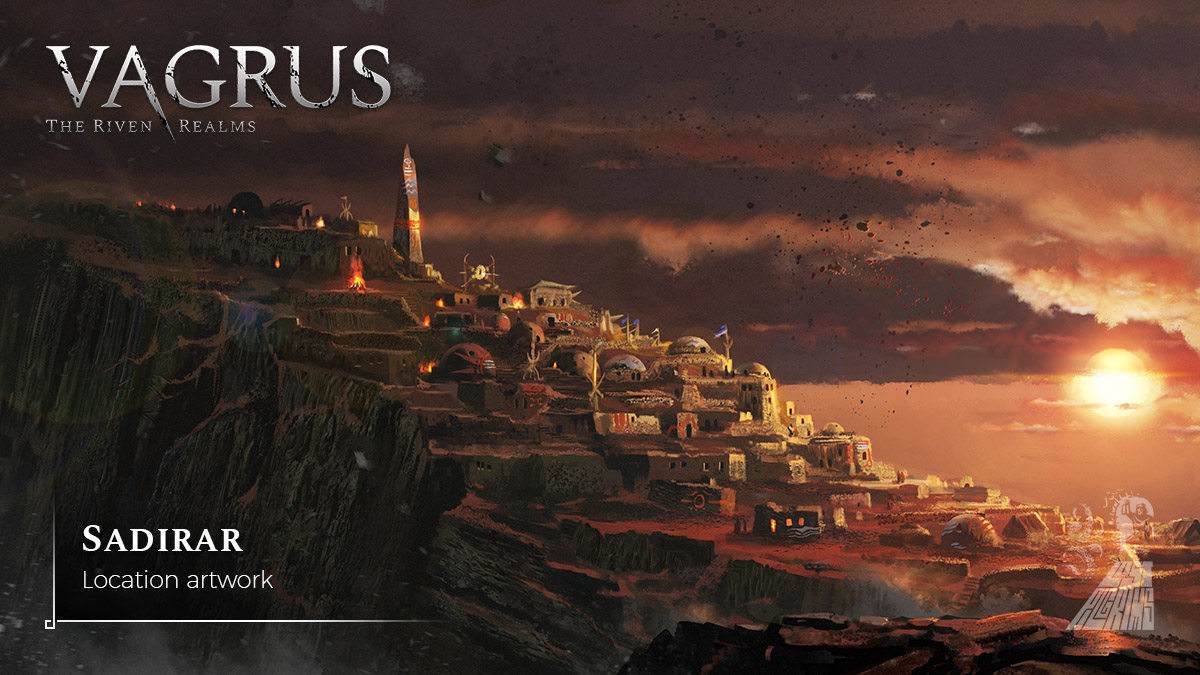 The Sadirar people are native to the ever scorching and arid deserts of the Searing Plains where their villages are located. Some of these settlements are out among the endless dunes of Arenas Vorax while others are nestled on the precarious slopes of the Mountains of Fire in the west. Built of stone mostly, these villages are protected fiercely by tribesmen and shamans of the four Great Tribes dedicated to the elements. Will you aid the Sadirar or attack their villages as a mercenary?
This is a special piece of artwork in a sense that it was drawn for locations in the Prologue way after the Prologue was released so it hallmarks our efforts to go back to previous content to make it prettier or more detailed. You will be able to see several versions of it in the Sadirar settlements found throughout the Searing Plains.
------------------------------------------------------------------------------------------------------
Wanna get the game as early as possible with even more content? Please share our pages and posts with your friends through your favorite social media channel(s). Appreciate it!
Fig.co | Steam Store Page | Game Jolt page | Itch.io page | IndieDB page
Website | Youtube | Twitter | Facebook | Instagram | Patreon | Discord
Steam | GoG | Discord | Patreon | Youtube | Twitter | Facebook | Instagram