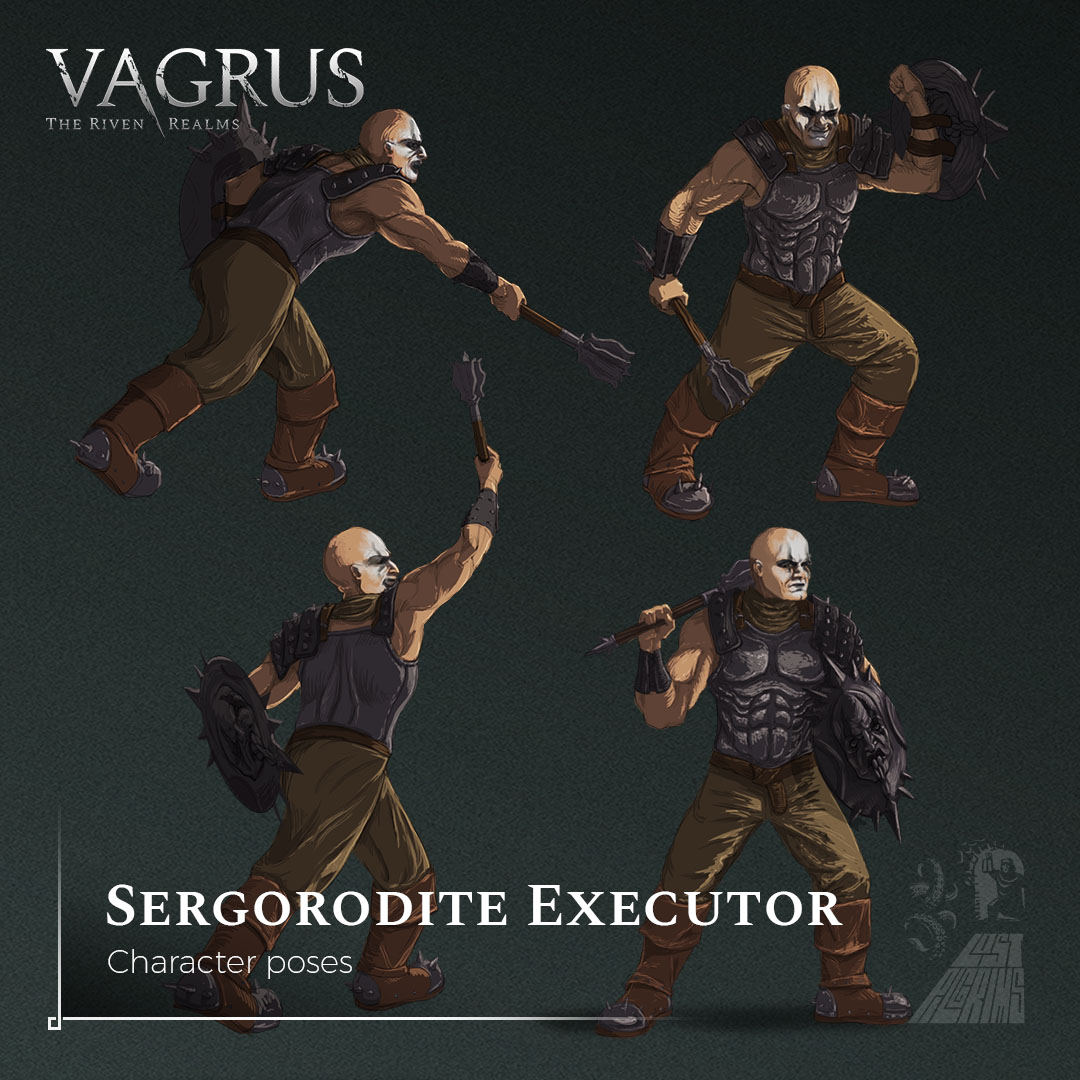 Time for dynamic character combat poses again!
The Executor of Sergorod is in full swing on these images, courtesy of Szonja. The phases are (from left to right):
Shattering Blow - and armor point reducing attack.
Block - the Executor uses his shield to block attacks.
Smashing Blow - a base attack against a single target.
Idle - Exector stands idle.
More info on the Executor can be found in an older post: https://vagrus.com/news/character-artwork-executor