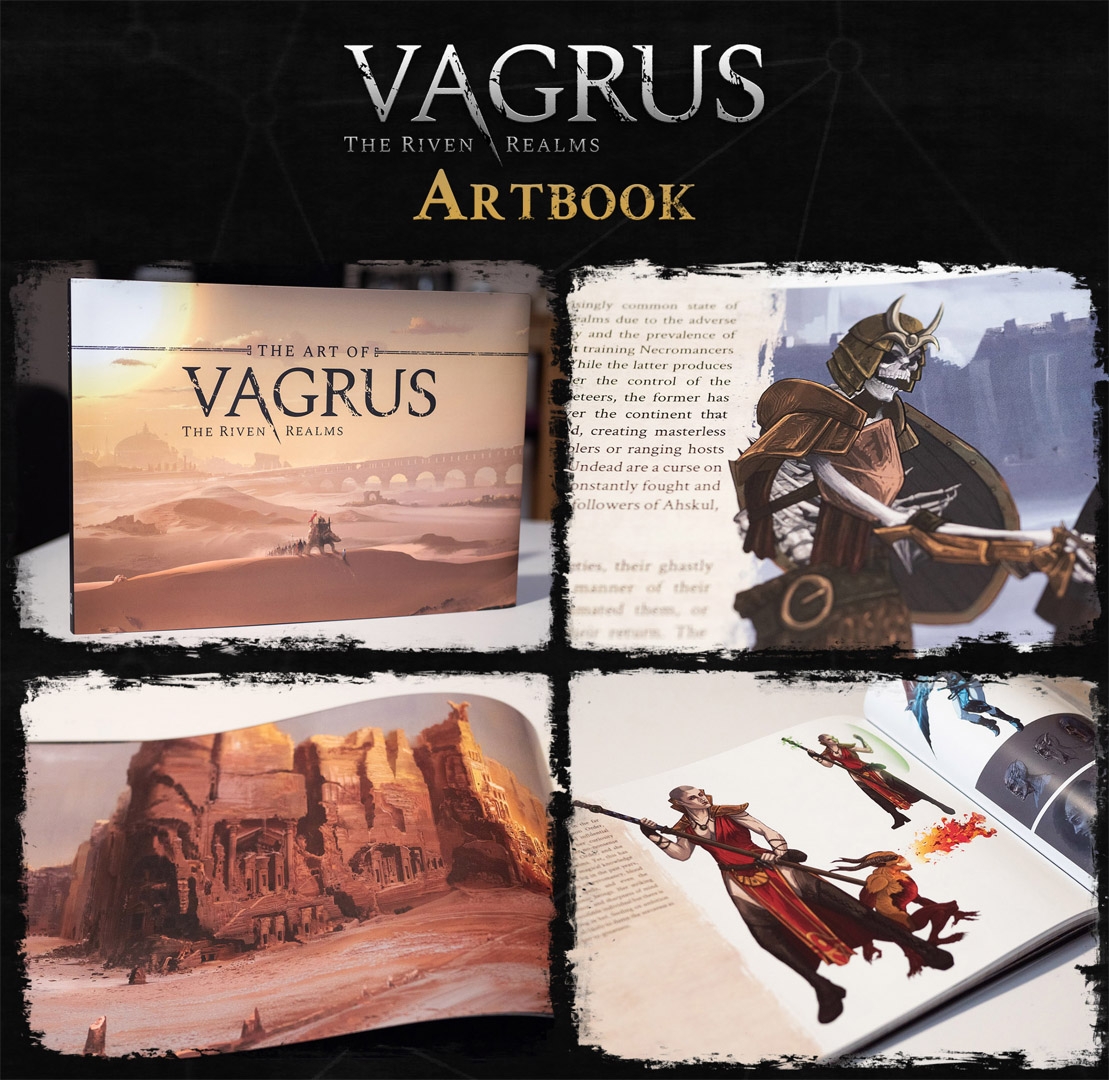 The artbook of Vagrus is finally here (well, technically it is also on its way to everyone who ordered it) and holding it in our hands is indeed fantastic.
Admittedly, putting the book together was quite rough. Some of us thought that pulling it together from already existing artwork and writing texts around the art is going to take a couple of weeks. Turns out, compiling and writing something this big for physical publishing takes a handful of months, more like. All this in spite of doing a sort of a dry run previously with the smaller (A5) art booklet that went into the Collectors' Editions, albeit that had no texts accompanying the images.

Additionally, due to the low number of issues produced, the book is a net loss in the end. Still, it is beautiful and large, full of intriguing content and magnificent images. It is amazing to see Xeryn come to life in a printed format, and so we are very happy to have created and published it.
The artbook, with its landscape A4, hardback format, is without a doubt the crowning jewel of Vagrus merch. Besides the dozens of breathtaking environment paintings, it is stuffed with bits of the campaign map as well as numerous enemy and Companion assets, too.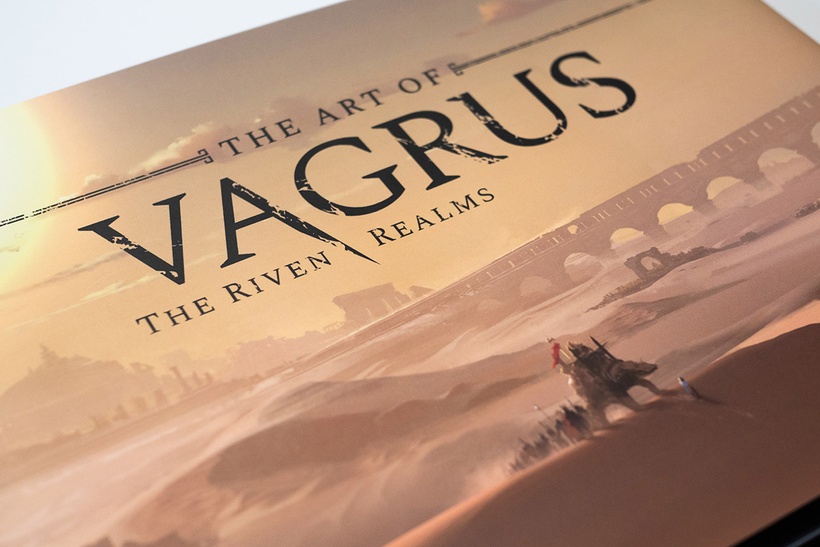 Size and content are not the only things that separate the art book and the booklet, though - the concept was different altogether. With the book, we wanted to guide the reader along arcs or thematic blocks: environment art is divided into regions, while characters and creatures are grouped into sets based on culture or type.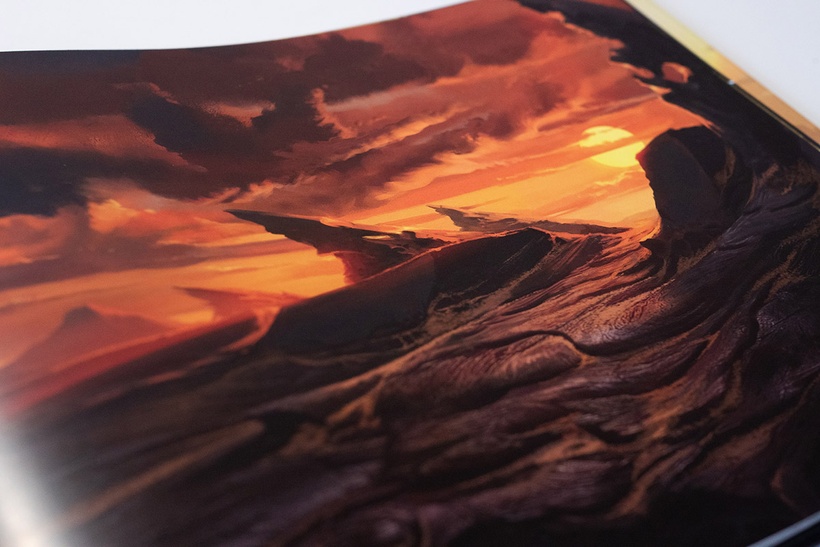 Regions and sub-regions have their locations pinned on a small chart to help place them within the playable area of the game. And of course, everything shown has lore and descriptive text going along with it.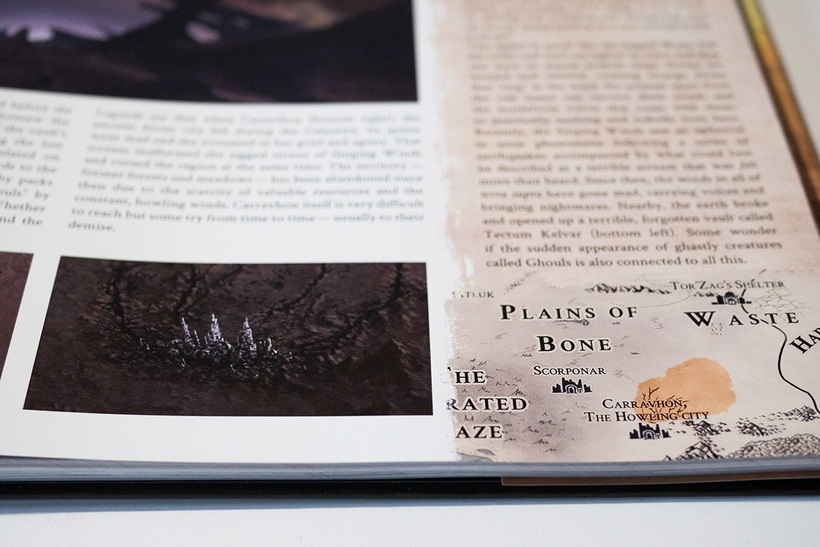 The section that displays the denizens of Vagrus (called Foes and Allies) groups creatures and characters according to their species, race, culture, and origin. Here and there, in-world quotes give hints about these colorful beings of a broken world.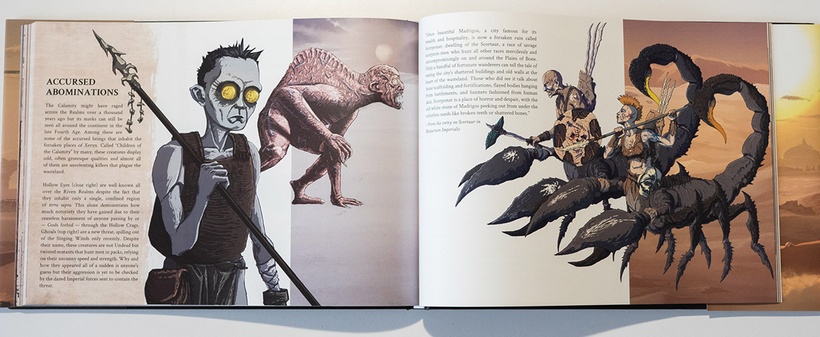 Companions have their own section in the book. The artwork of many characters displayed here has some designs and concept art that we're sure many readers will find intriguing.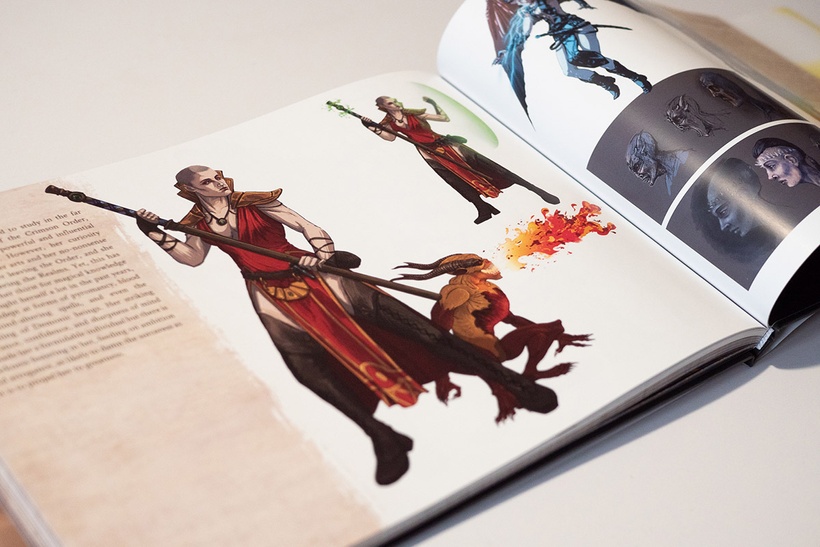 The book also received its own ISBN number, which makes it an official, serious publication in our eyes, giving the impression that we have created something that is not only high quality but also lasting. For a small indie company like Lost Pilgrims, this is a fantastic achievement, and needless to say, we are very proud and humbled.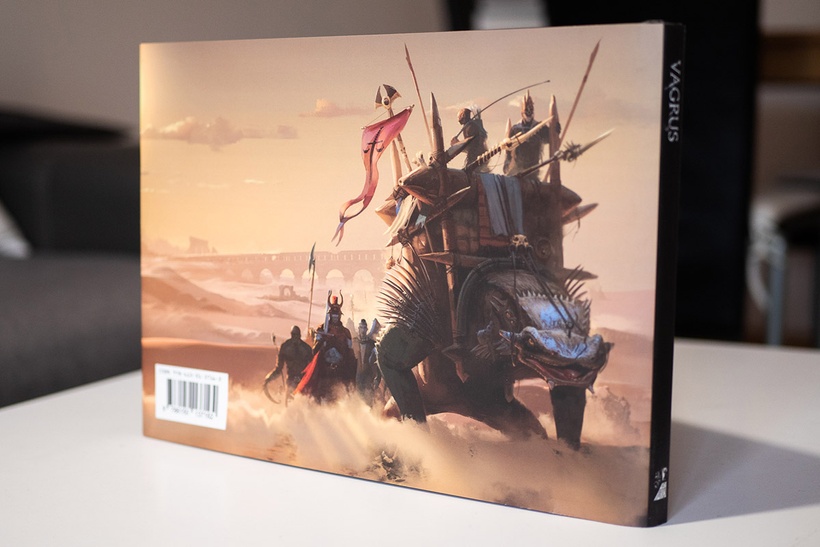 Lastly, we owe you, the players, a big Thank You! again for making it possible to accomplish something like that. See you around, get the artbook if you like what you see, and conquer the wasteland!
- The Lost Pilgrims Team
--------------------------------------------------
If you like Vagrus, please consider sharing our pages and posts with your friends through your favorite social media channel(s). It is much appreciated!
Steam | GoG | Discord | Patreon | Youtube | Twitter | Facebook | Instagram