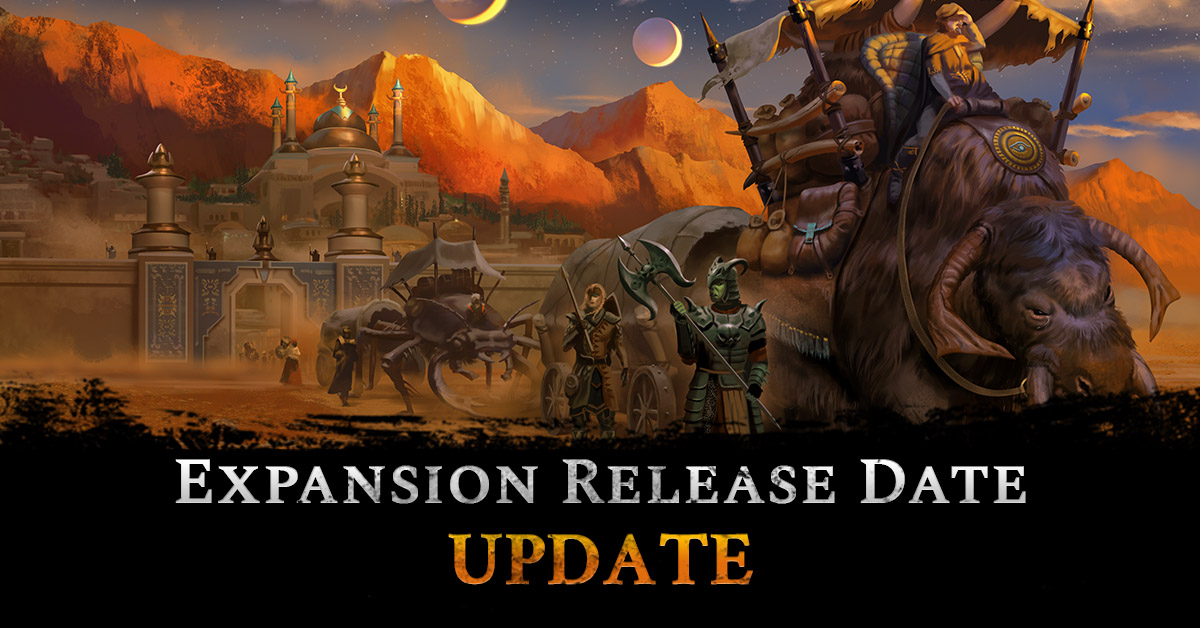 It's been a while since we posted an update on the release of Sunfire and Moonshadow, and given our previous announcement in May on aiming to release the expansion in Q3 2023, it's only fair that we share a project update.
In the last few months, the whole team has been hard at work to set up and fill the huge new region we picked for our upcoming DLC that slowly grew into an Expansion. It's been a daunting task given the size of the Bronze Desert and our goal to keep the standards we set in the main game regarding engaging storytelling and activities. We wanted to pick a region that was not tied up by existing in-world historical events too much, so we can be more free of those constraints when designing new storylines but that freedom also meant that there were more things to expand upon and work out the finer details of – locations, NPCs, dynamics, and storylines. Overall, it has taken a lot longer to create all the content we set out to but we are finally getting there.
Our progress has been impacted by external factors as well, namely sickness and some changes on the team. Life is turbulent these days with the economical pressure mounting up on firms and individuals alike so it's natural that such changes occur even if their timing wasn't ideal.
Another factor that played into delaying the expansion beyond Q3 – as you have surely figured we were gonna share here – was the crowded RPG release schedule of the last two months with Baldur's Gate 3, Starfield, and a number of smaller titles. Not wanting to be overshadowed by those giant games and their marketing machines, we decided to go further: expand and polish our DLC until we are happier with it, and, of course, find a more suitable release slot. While we have not nailed down the exact date yet, we are still aiming for this year, so just bear with us a little longer.
-The Lost Pilgrims Team
Steam | GoG | Discord | Patreon | Youtube | Twitter | Facebook | Instagram