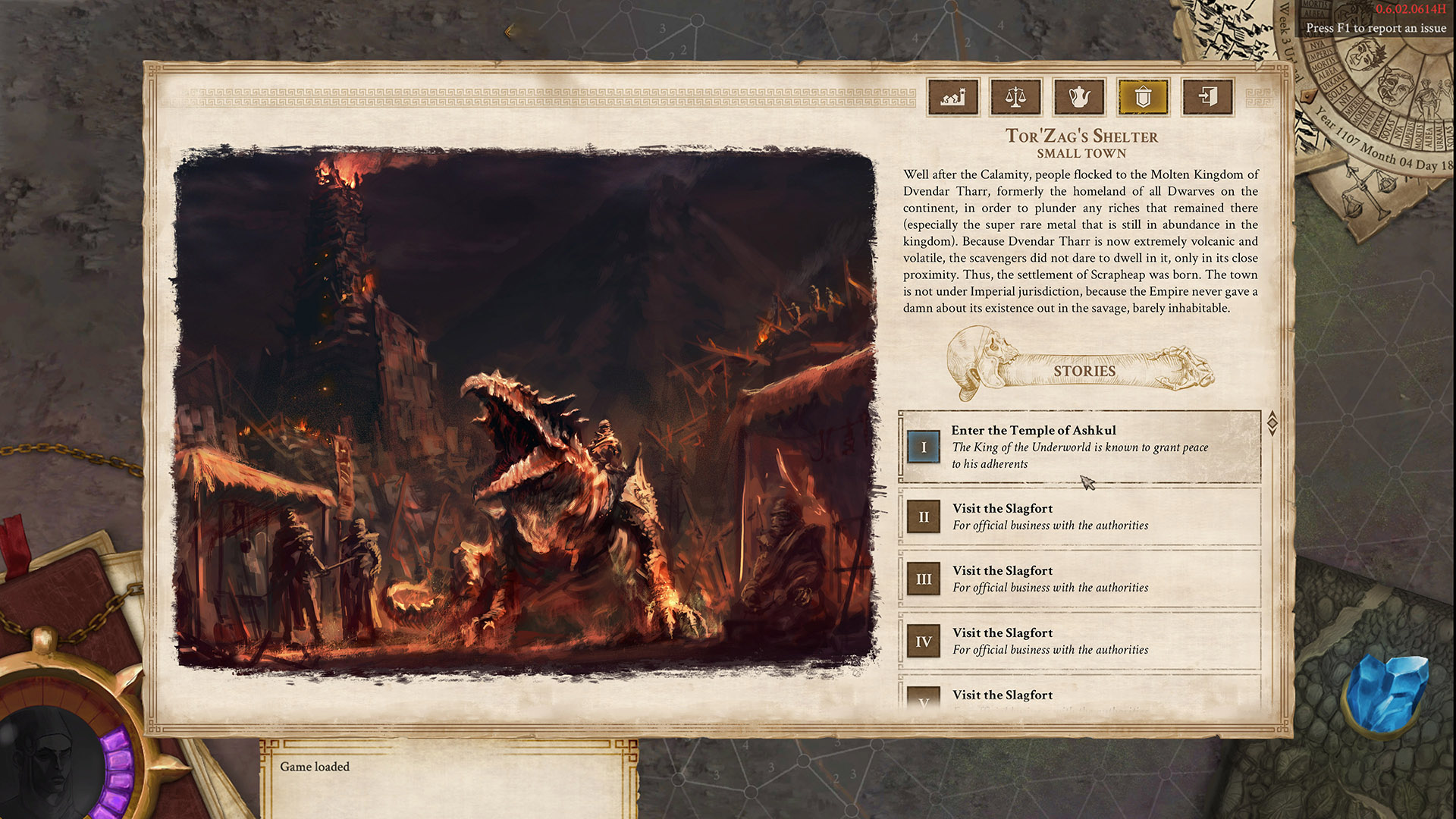 There are a large number of settlements (cities, towns, villages, outposts, encampments) that you can visit in Vagrus, all of them unique locations even though they share some characteristics and features. For a long while now, we have planned a rework for the original UI - as we usually do with all UI elements, really.
The most apparent change is that we did away with the tabs on the side and introduced buttons on top that now match other UI elements (but kept the stack of papers design that everyone knows). This allowed us to fill out the larger available space and show more on one screen.
The Stories pane now also has hover effects (in the same way as the Event choices) and numbering, so you can use the keyboard to select from the available stories. There have been other changes in the background, too, like the subtle substitution of a better-quality parchment under all of it, or tweaks to scrolling, among other things. With all these, we feel that the settlement UI has become more user-friendly and intuitive with some QoL elements you can personalize in the menus. We hope you'll like it!
--------------------------------------------------
Our crowdfunding campaign is LIVE at Fig.co. Get instant access to the Early Access now!
--------------------------------------------------
Wanna get the game as early as possible with even more content? Please share our pages and posts with your friends through your favorite social media channel(s). Appreciate it!
Fig.co | Steam | GoG | Youtube | Twitter | Facebook | Instagram | Patreon | Discord