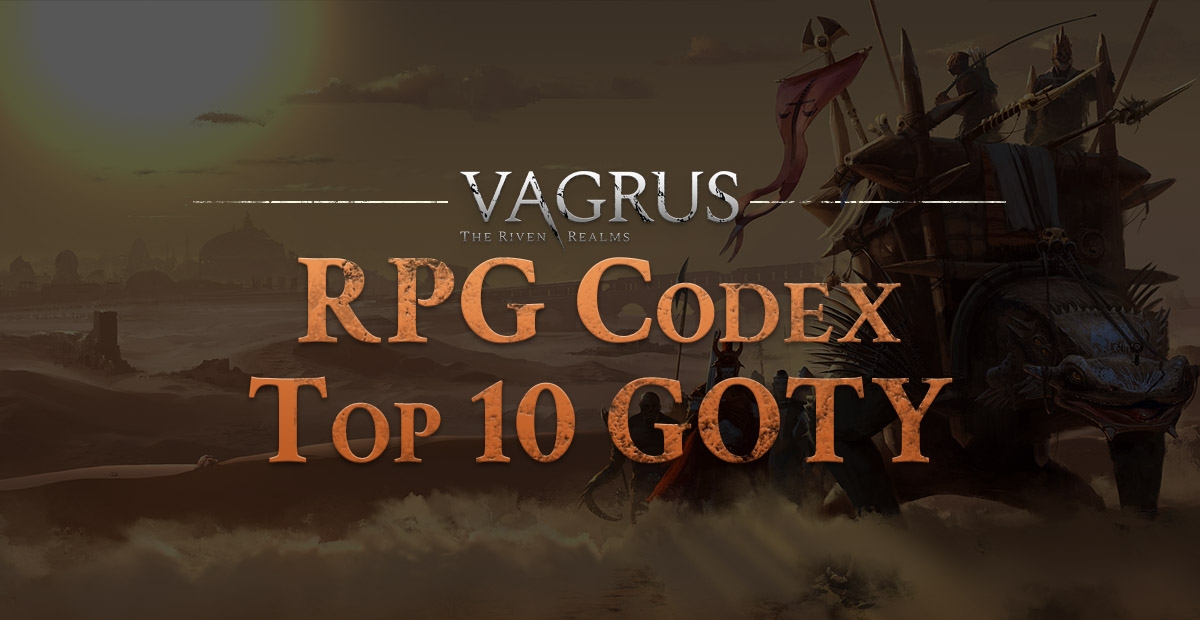 We are always excited to see Vagrus popping up here and there when curated lists of games are concerned. This time, RPG Codex's users took to vote for Game of the Year and we made top ten! We are honored that Vagrus came in 10th place from a large selection of great games, ending up in exquisite company.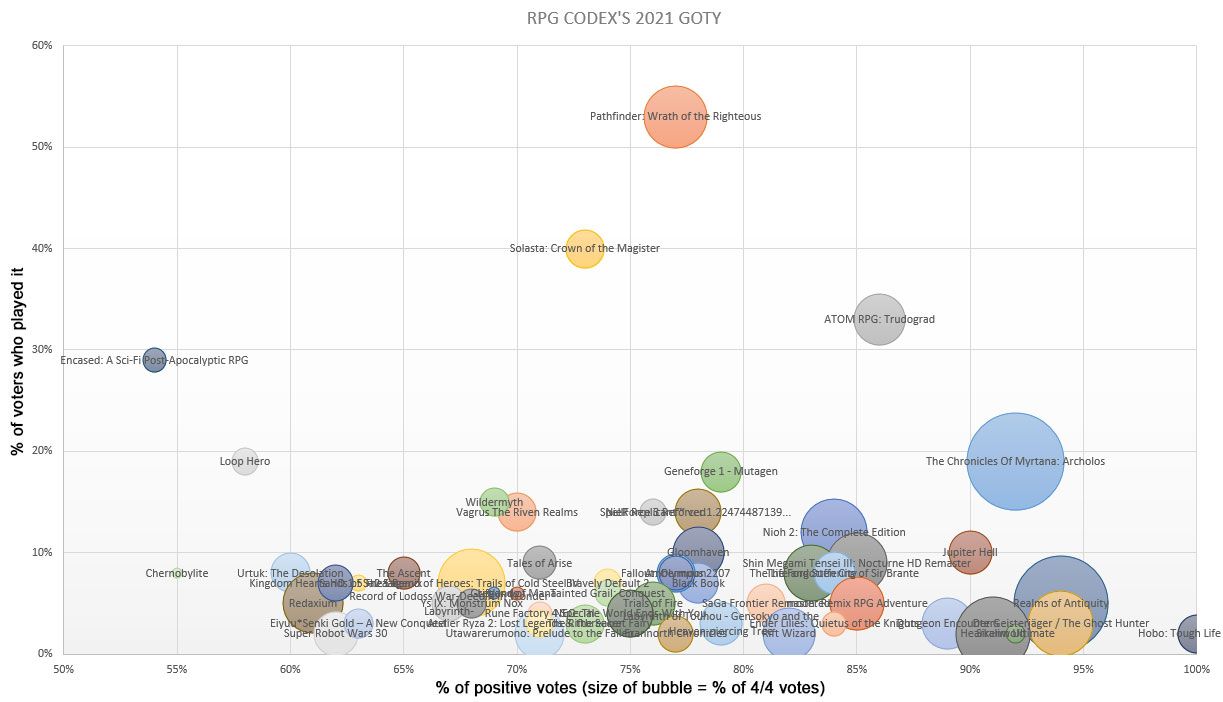 This year, 569 voters rated 154 releases from 2021 - the largest number of games they ever had in the poll. The competition for GOTY this year was tight, three titles stood out - Pathfinder: Wrath of the Righteous was the most popular, The Chronicles Of Myrtana: Archolos had extremely positive reviews, and ATOM RPG: Trudograd was right between them in popularity and positive reviews.

Vagrus climbed to the 10th place overall with the 5th highest number of votes and actually also the 5th highest points. The positive to negative ratio is the lowest (70-30) for us among the flock, which can be expected with our admittedly niche and old-school approach to certain design elements and the amount of reading involved in the game. But make no mistake, this is a great achievement that we are extremely proud of!
Stay tuned, stay safe, and conquer the wasteland!
- The Lost Pilgrims Team
--------------------------------------------------
If you like Vagrus, please consider sharing our pages and posts with your friends through your favorite social media channel(s). It is much appreciated!
Steam | GoG | Discord | Patreon | Youtube | Twitter | Facebook | Instagram