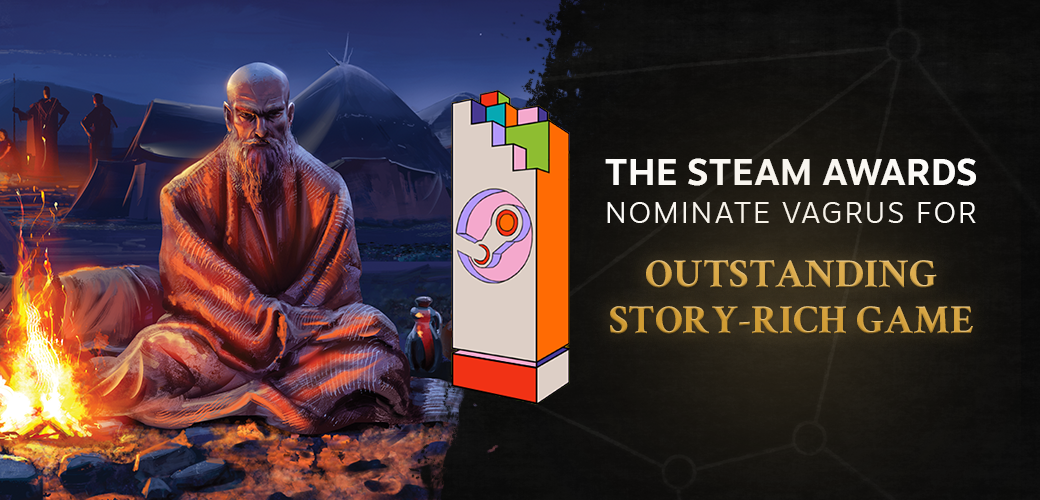 Hey everyone,
Merch Shipped Soon
Despite all the hurdles (production issues, massive paper shortage, etc.) our Vagrus-related merchandise is in the last stages of production. Shipping will start as soon as we receive the finalized items from the printing factories. We are sorry about the delays, it has been a difficult road to get here.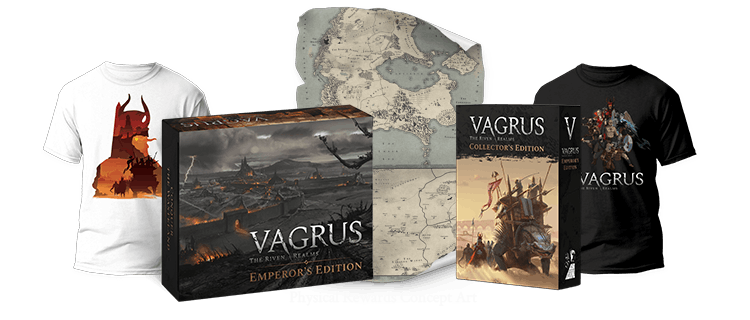 Should you be interested in placing a last-minute order, you can do so on our Fig page making a $1 pledge and shop for 'Add-Ons'. Note that considering all the global shipping issues we can hear about on the news, we cannot guarantee delivery before the Holidays.
Steam Awards Nomination - Outstanding Story-Rich Game Category
Having played decades of tabletop RPG campaigns in the setting and Vagrus' narrative landing north of one million words in the form of stories and codex entries, Story-Rich certainly rings true when it comes to our game.
If you enjoyed the setting and stories of Vargus, it would be an honor to receive your nomination in the Outstanding Story-Rich Game category.
New Vagrus Builds
While our team is recovering from Covid/other illnesses, we finally managed to pull together a patch worth of bug fixes. More fixes are coming soon. We have also updated our free demo, Vagrus - The Riven Realms: Prologue. All the latest and greatest improvements are included in this build so it is now on pair with the vanilla version.
Thank you very much for your continued support!
The Lost Pilgrims Team
--------------------------------------------------
If you like Vagrus, please consider sharing our pages and posts with your friends through your favorite social media channel(s). It is much appreciated!
Steam | GoG | Discord | Patreon | Youtube | Twitter | Facebook | Instagram