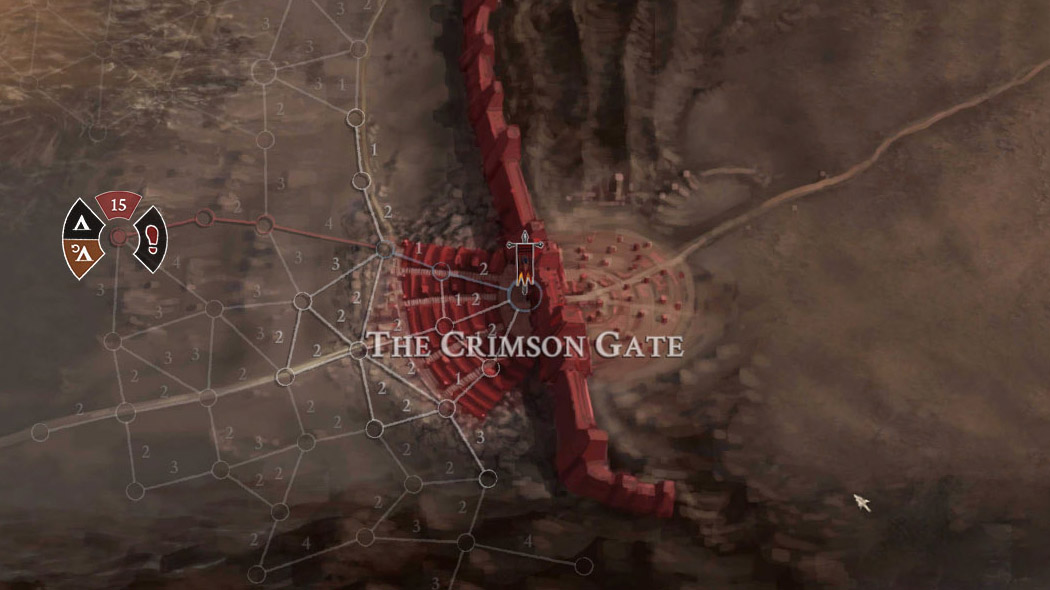 Hey everyone,
In our previous project update on feature requests, we hinted at improving map movement. Great news – we got the moves! And we are happy to share them with you as promised. However, please be advised that what we outlined below is subject to change as it is yet to be tested extensively.
Autocamp
The way camp prompts work now is that the camp icon pops up whenever you run out of Movement Points. With the new update, you can click the camp icon on the target node to immediately trigger camping once you get there.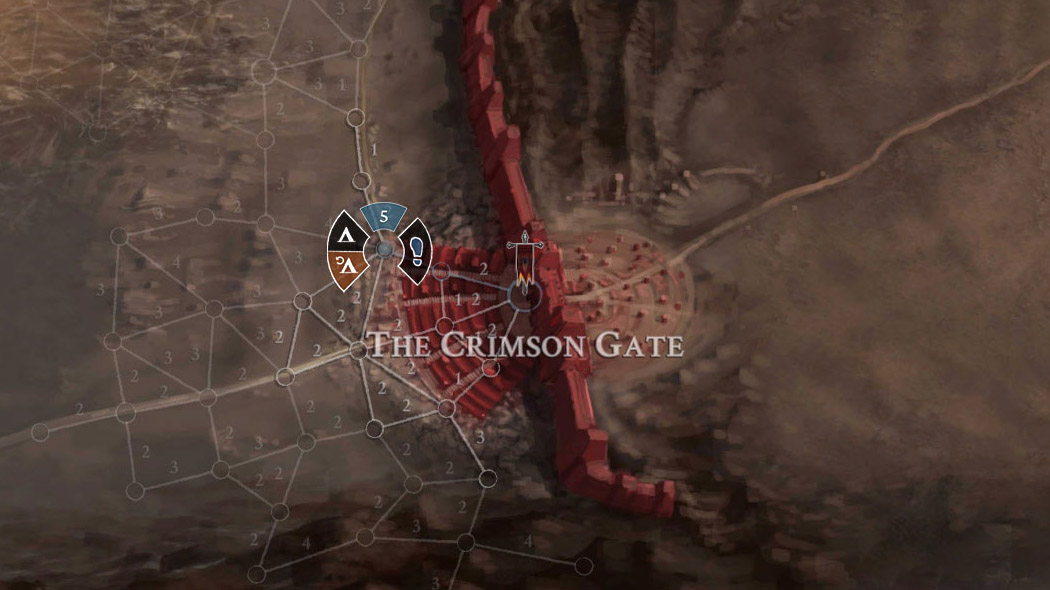 As seen on the map above, the nodes along the blue track can be traveled to by spending Movement Points, while the red section indicates that Marching will be required. By clicking on the camp icon on the desired destination node, the camping screen will be immediately triggered upon reaching said destination.
Automarching
You used to have to exhaust your Movement Points before you could switch to Marching. With the update, you will be able to elect to automatically begin your march right after you run out of Movement Points. Both features can be toggled on and off by ticking their respective boxes in the settings menu. This way, new players can avoid messing up while veterans may set it up the way they prefer it to work.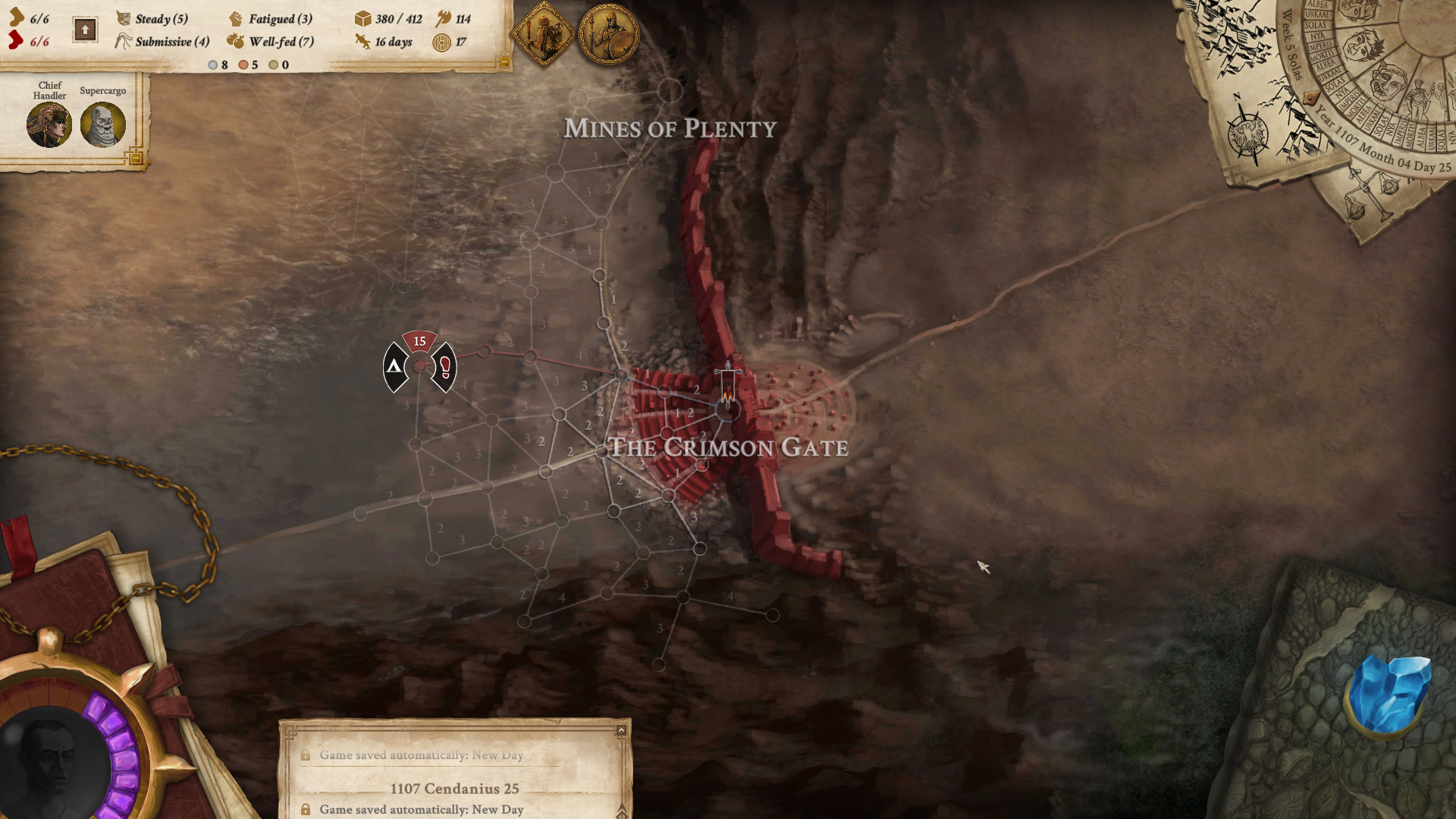 Quick Camp
It is common for players to go about camping the same way every time. In order to avoid having to go through the same motions, it is now possible to retain the previous settings – if requirements are met – when camping by clicking on the tent icon with the circular arrow. Just as with the features above, this one can be activated by ticking the corresponding box in the settings menu.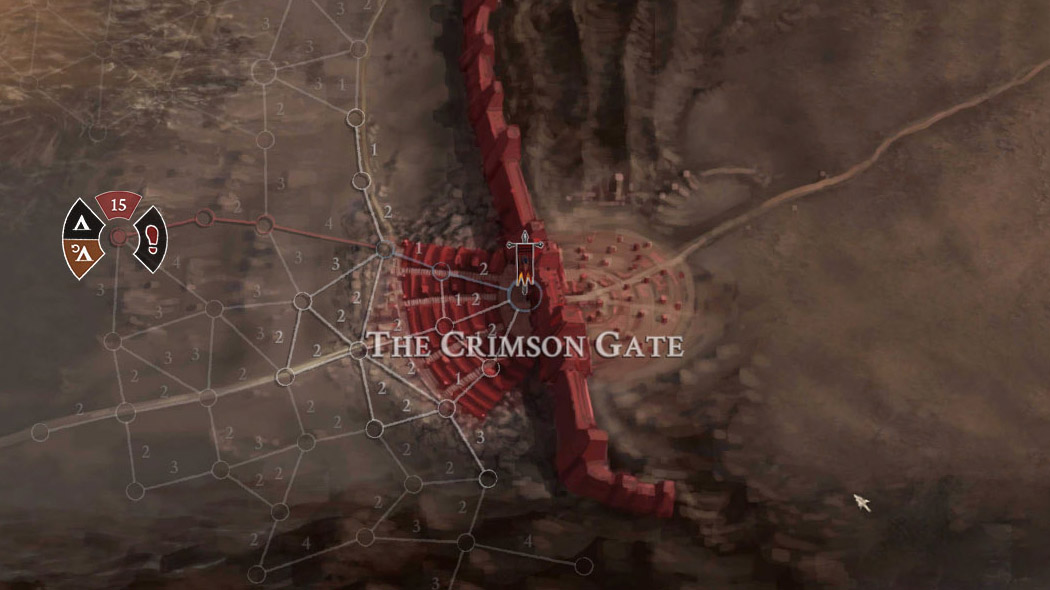 Last but not least: can you use both the automarch and the autocamp features at the same time? You certainly can!
That's all for now – we hope you'll like these new improvements. The next post will showcase changes in the hunting and foraging department.
Stay tuned and conquer the wasteland!
- The Lost Pilgrims Team
--------------------------------------------------
If you like Vagrus, please consider sharing our pages and posts with your friends through your favorite social media channel(s). It is much appreciated!
Steam | GoG | Discord | Patreon | Youtube | Twitter | Facebook | Instagram