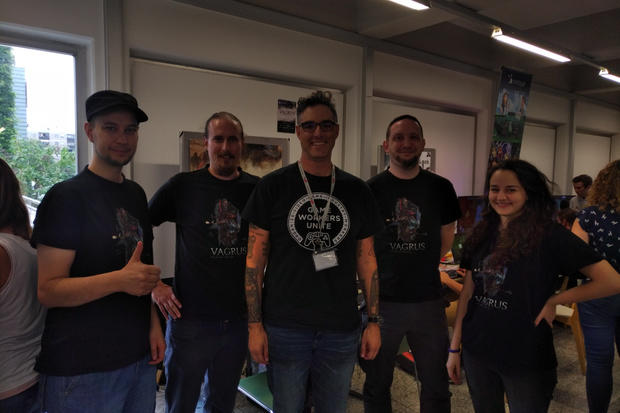 In short: GameDevDays was phenomenal. The speakers and the community made it an absolutely amazing experience for us.
It started off a little rough considering that we could not borrow a reasonable size car for the trip to Graz and with all the tech equipment we needed to bring along it was a miracle that everyone could squeeze in. In the end we did get there even if a bit cramped. The next hoop we needed to jump was a mix-up with our accommodation (someone was already in the room we booked :O ) but eventually we solved that, too.
From then on, our trip just became better and better. The organizers of the show were helpful and easy-going, the venue was really cool for the size of the event, and then there were the speeches. It would be hard to list all of them, but our favorite two were probably Josh Sawyer (Obsidian) and Marta Fijak (11 Bit Studios).
The visitors who played Vagrus all praised its art, music, story, and enjoyed it so much that one guy that they often ended up playing for hours on end. Someone managed to establish a new record: he played for three hours straight. On the second day we had to put an additional laptop to work so more people could try the game without waiting for long.
The greatest moment of course was when RPG dev legend Josh Sawyer came to our table and played the game himself.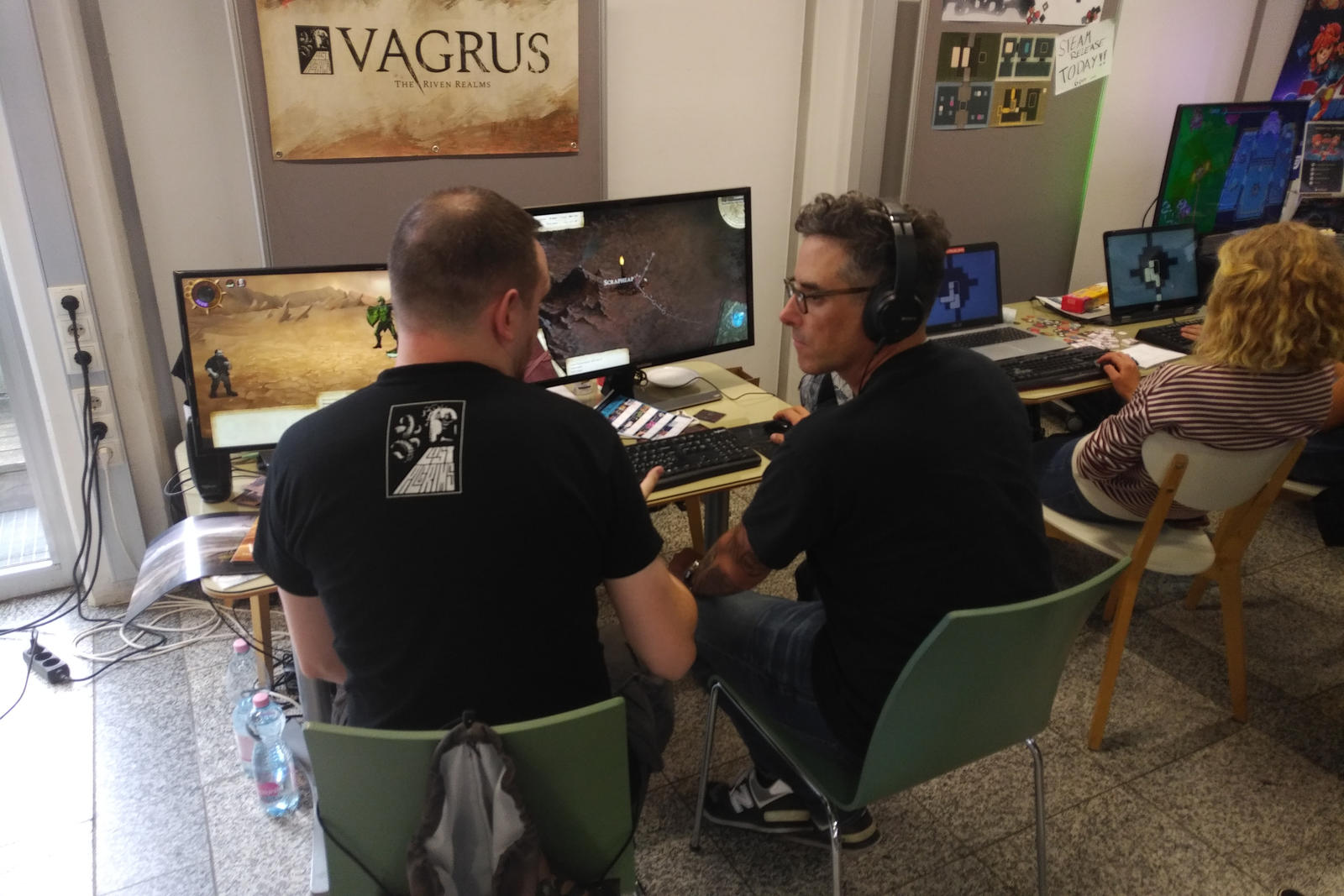 As the lead designer of many great RPG titles (Neverwinter Nights 2, Pillars of Eternity I-II, Fallout: New Vegas), Josh is a role model for us and his works are very important sources of inspiration, so him playing Vagrus and talking about RPGs was a dream come true. Our team was beaming when he joined us for a team photo, too (see the header image of this post).
The conference was an eye-opening experience from a community perspective as well. With support from the city of Graz and Technical University Graz but mostly thanks to the many dedicated organizers and volunteers from the gaming community, this event felt like everyone knew each other and looked at each other as friends. We listened to the local GamedevTunes orchestra with awe at the opening of the event and at the closing night-out, not only because they were awesome but because having a group so enthusiastic to practice and play on stage game soundtrack tributes from within an already small game developer subculture was almost unbelievable.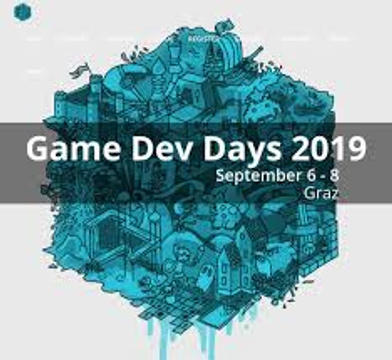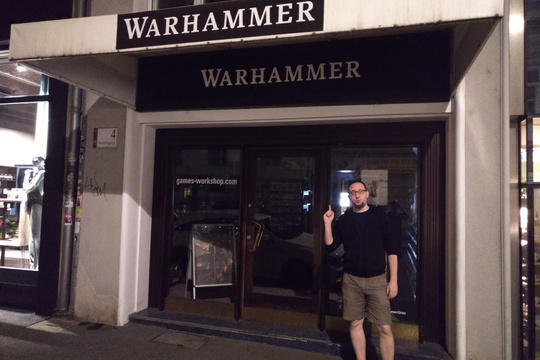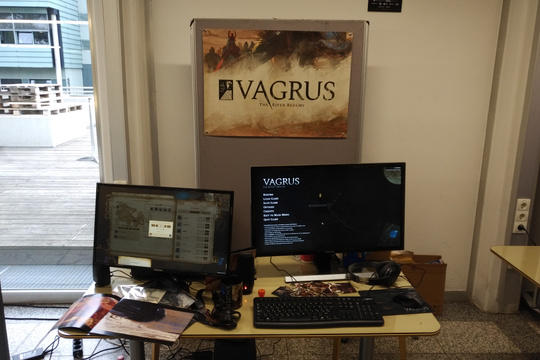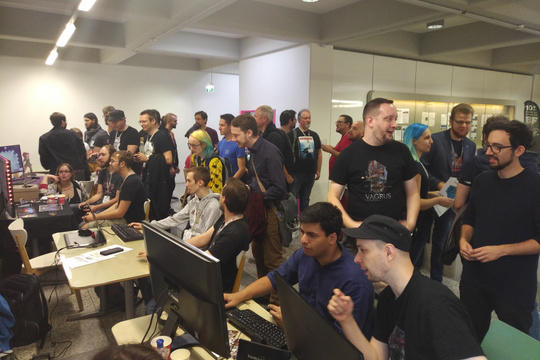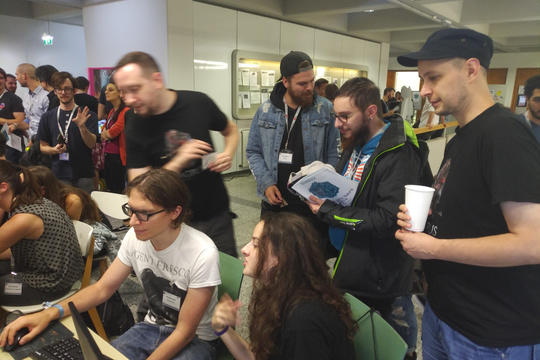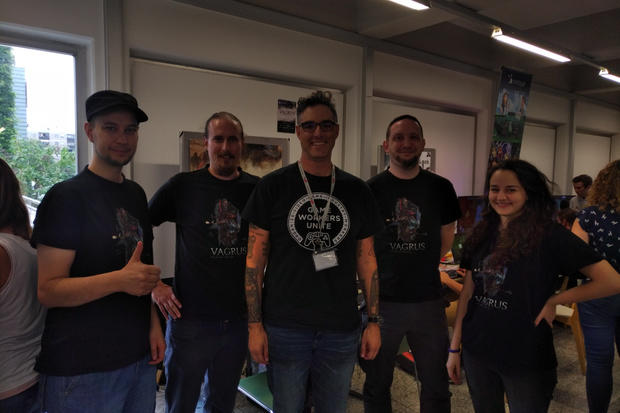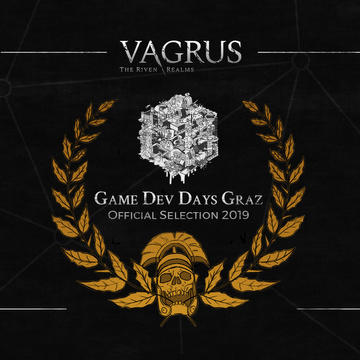 All in all, we had a great time in Graz and felt that we met more enthusiastic Vagrus fans than at any gameshow before. We would not be surprised to find ourselves attending GameDevDays Graz on future occasions as well.
The Lost Pilgrims Team
--------------------------------------------------
Our crowdfunding campaign is LIVE at Fig.co. Get instant access to the Alpha build now!
--------------------------------------------------
Wanna get the game as early as possible with even more content? Please share our pages and posts with your friends through your favorite social media channel(s). Appreciate it!
Fig.co | Steam | Website | Youtube | Twitter | Facebook | Instagram | Patreon | Discord