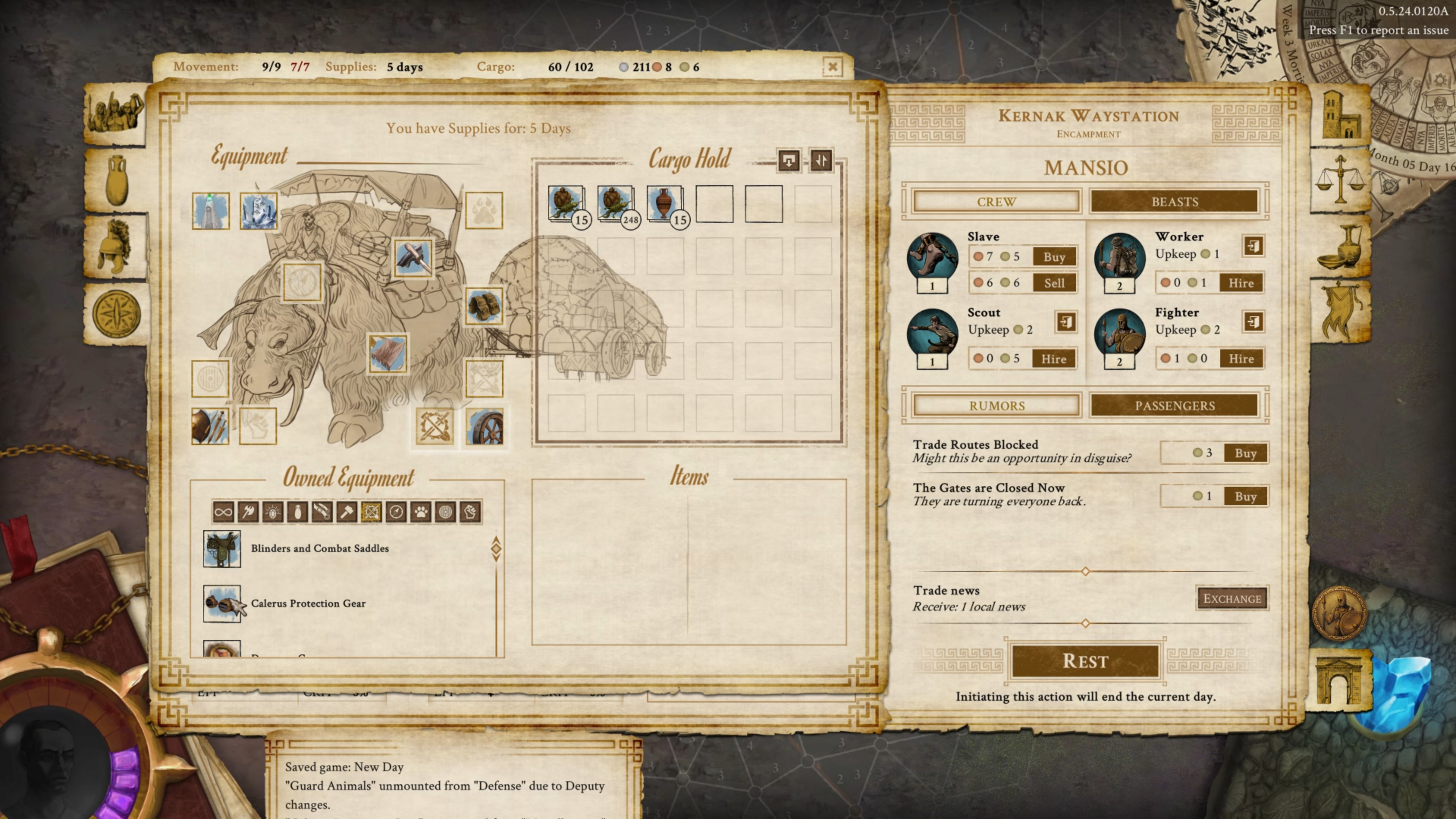 With the addition of tons of new equipment for comitati, we have recently arrived at the point where a redesign of the equipment system became necessary. The new mechanic allows players to use these items in more diverse and specialized ways. New types of equipment, like armaments, tools, and animals are also added while we iron out the older list as well to make it more consistent and interesting. Another change is that Deputies will now be linked to equipment in a new way - they will open up extra slots for certain types when assigned to their post, further deepening the system. Now you'll be able to make use of more equipment at the same time and come up with combinations that better suit a large variety of situations in game.
Check out the picture above to see what we've been brewing!
The Lost Pilgrims Team
--------------------------------------------------
Our crowdfunding campaign is LIVE at Fig.co. Get instant access to the Early Access now!
--------------------------------------------------
Wanna get the game as early as possible with even more content? Please share our pages and posts with your friends through your favorite social media channel(s). Appreciate it!
Fig.co | Steam | Website | Youtube | Twitter | Facebook | Instagram | Patreon | Discord
Steam | GoG | Discord | Patreon | Youtube | Twitter | Facebook | Instagram