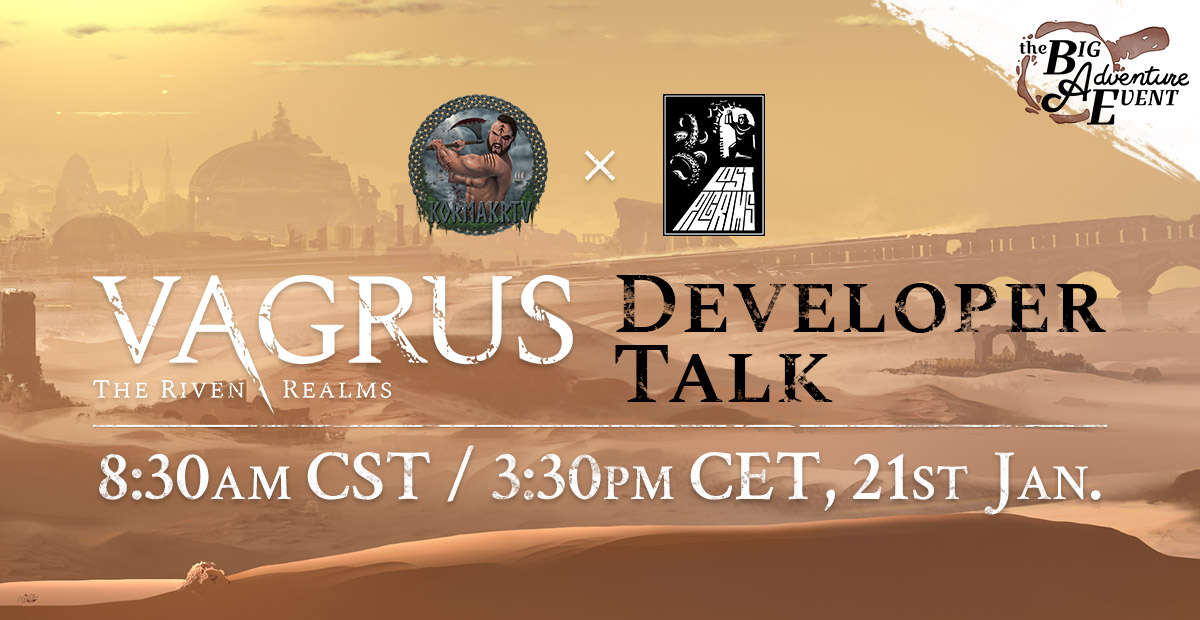 Hey everyone,
we are happy to share that Vagrus has been included in the Big Adventure Event (#theBAE) on Steam organized by Hitcents. The event will be running between January 20 -24 with 100 demos and games.
As part of #theBAE and with our schedules finally lining up with our dear content creator friend, KormakrTv, there will be a special Vagrus Let's Play on his twitch channel. While showing off the game, Kormakr will chat with Sztaszov, Lost Pilgrims' co-founder and game designer on Vagrus - The Riven Realms. It's a great opportunity to ask any questions during the stream, so come along and watch it if you can.
The event will be on air from 8:30am CST/3:30pm CET, 21st of January.
We're looking forward to talking about the game and our future plans as well. See you around,
The Lost Pilgrims Team
--------------------------------------------------
If you like Vagrus, please consider sharing our pages and posts with your friends through your favorite social media channel(s). It is much appreciated!
Steam | GoG | Discord | Patreon | Youtube | Twitter | Facebook | Instagram