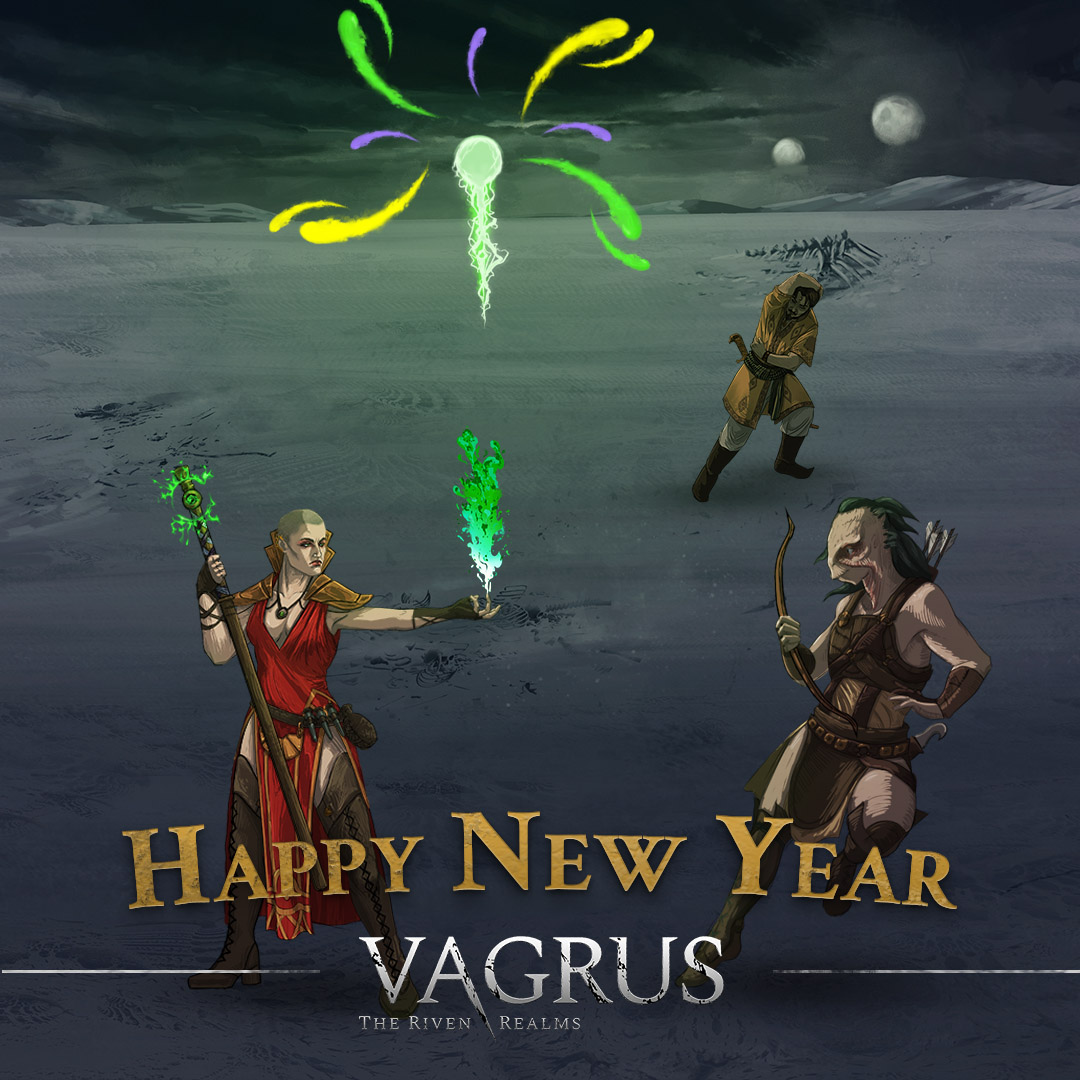 Hey everyone,
we just wanted to drop by and wish all of you a Happy New Year! 2021 is ending and what a year it has been! For us, it certainly turned out to be the most challenging, exhausting, thrilling, and glorious year in a while, a true roller-coaster. Vagrus was finally released after years of development and was very well received by you, the players. As promised before, we'll keep working on the game through 2022, starting with a free DLC companion and additional stories, then moving on to a larger expansion. That means that you'll be hearing from us soon, so stick around for 2022, too.
For now, we wish you a very Happy New Year! Keep conquering the wasteland.
The Lost Pilgrims Team
--------------------------------------------------
If you like Vagrus, please consider sharing our pages and posts with your friends through your favorite social media channel(s). It is much appreciated!
Steam | GoG | Discord | Patreon | Youtube | Twitter | Facebook | Instagram