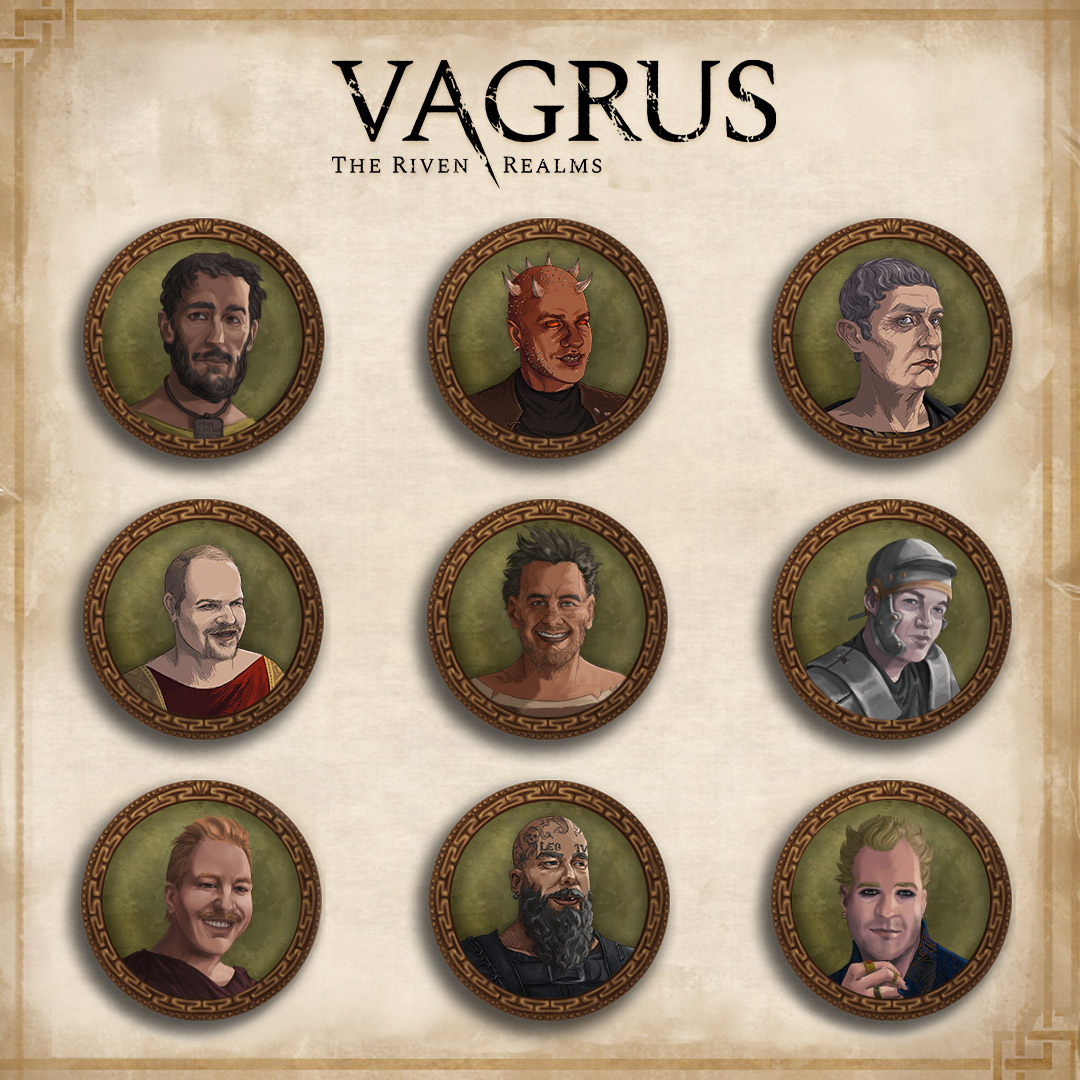 The decision to add the small portraits of Companions to the steps of Events where they appear was an easy one: it added a lot of character to the texts and was an easy addition due to the portraits being derived from the already existing art assets (idle combat images of said Companions).
But then in true Lost Pilgrims fashion we felt that this could become so much more if ALL major NPCs received a similar portrait, or 'chat head' in Events and so we started producing a few to see what they looked like. Most of these were based on friends to honor two decades of roleplaying together and they turned out so cool that we decided to open these up for Backers and influencers as well. So if you want your mug in the game as one of the many NPCs, here's the chance. :)
The image here is a selection of cool portraits but naturally, there are already many, many more in the Open World campaign that is coming close to being released.
The Lost Pilgrims Team
--------------------------------------------------
Our crowdfunding campaign is LIVE at Fig.co. Get instant access to the Alpha build now!
--------------------------------------------------
Wanna get the game as early as possible with even more content? Please share our pages and posts with your friends through your favorite social media channel(s). Appreciate it!
Fig.co | Steam | GoG | Youtube | Twitter | Facebook | Instagram | Patreon | Discord
Steam | GoG | Discord | Patreon | Youtube | Twitter | Facebook | Instagram